The latest radio silence is attributable to nothing more serious than travel and then more time needed to catch up on life.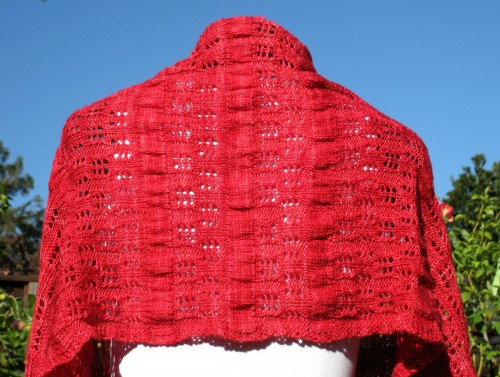 But I couldn't let my new pattern release go entirely unheralded.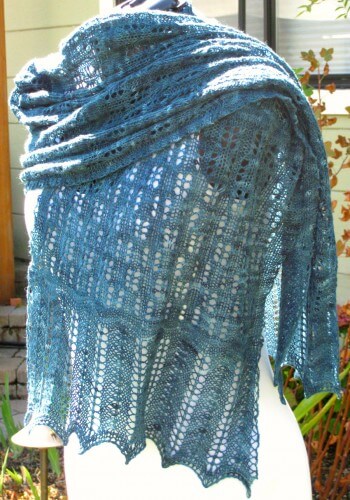 Please say hello to Sonja, a rectangular stole and bonus scarf pattern in a total of three sizes. After much test knitting and pattern tweaking, she is finally ready for her close-up. Two simple but satisfying lace patterns are combined to create a wonderfully soft and warm wrap that will keep you cozy on a winter day.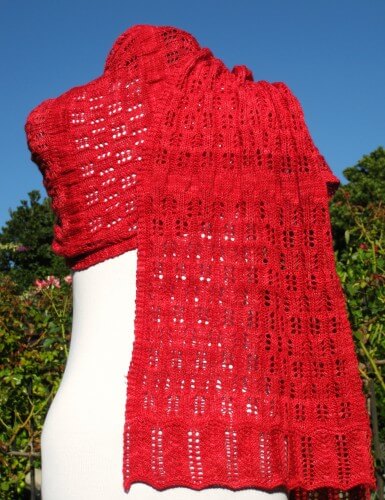 Should you desire a Sonja of your own (and why wouldn't you, she said in a shameless plug), you have the option of making her in one of three sizes: Large – 17″ wide x 84″ long for a truly sumptuous wrap, Small – 17″wide x 66″ long for those of us who tend to get warm a bit too quickly and often these days, and Scarf – 8 3/4″ wide x 66″ long, for anyone who just wants a wrap around her neck rather than her entire torso.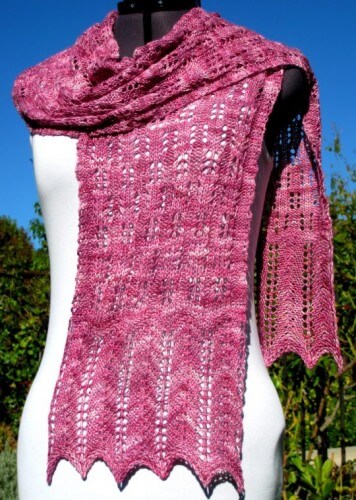 Fingering or laceweight yarns are recommended for Sonja; the large red version is worked in about 2 2/3 skeins of Madelinetosh Tosh Sock; the small teal version is knit up in slightly less than two 400-yd. skeins of Fearless Fibers Laceweight Merino Wool, and the scarf is made from less than one skein – 500 yds. – of Sundara Yarn Fingering Silky Merino.
Whichever yarn you choose, all were made on US Size 6 needles. Obviously, in the laceweight the resulting wrap is a more open, airier lace than in the fingering weight choices.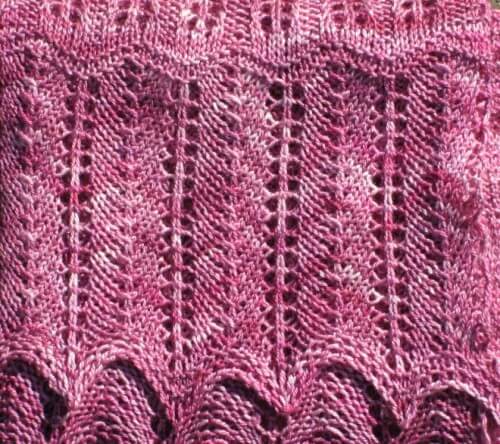 Sonja is offered for sale in my Pattern Store right here on this site, and on my Ravelry Designer page.