Silk, lace, and beading… a combination that automatically says "dressy" to me. As embodied in the Sirena tunic, this happy blend of elements results in a flowing top that thrills with understated elegance and special details.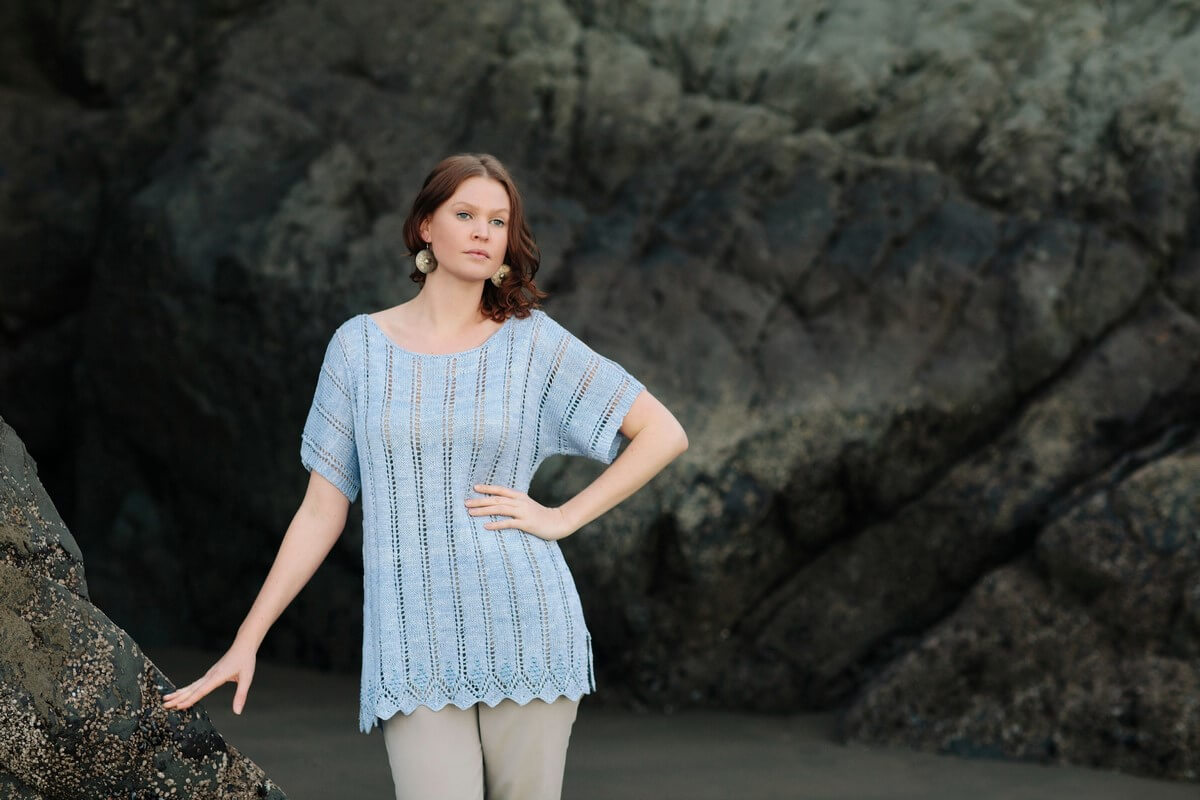 Hand Maiden Yarn's Flaxen, a marriage of 65% silk and 35% linen, offers the knitter the delicious softness and color saturation of silk as well as the crisp stitch definition and subtle texture of linen, resulting in a yarn that glides dreamily through the fingers. The two fibers absorb dye differently, giving Flaxen a lovely semi-solid appearance with depth and quiet variegation. The tunic's beautiful drape grows softer and more luscious with each washing, making Sirena a classic design that only gets better with time and wear.
The scoop neck and open sleeves (seamed only at the shoulders and at the edges) add as much to its cool appearance as the vertical allover lace.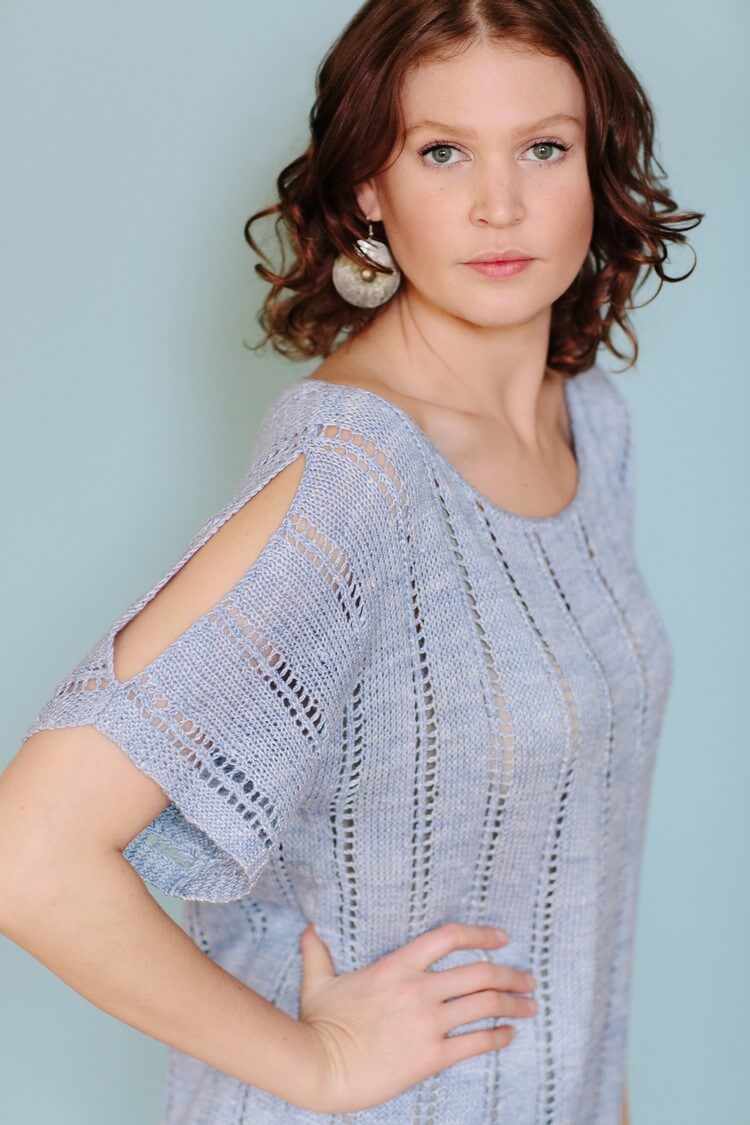 A lovely little vintage mother-of-pearl button closes the keyhole back at the neck.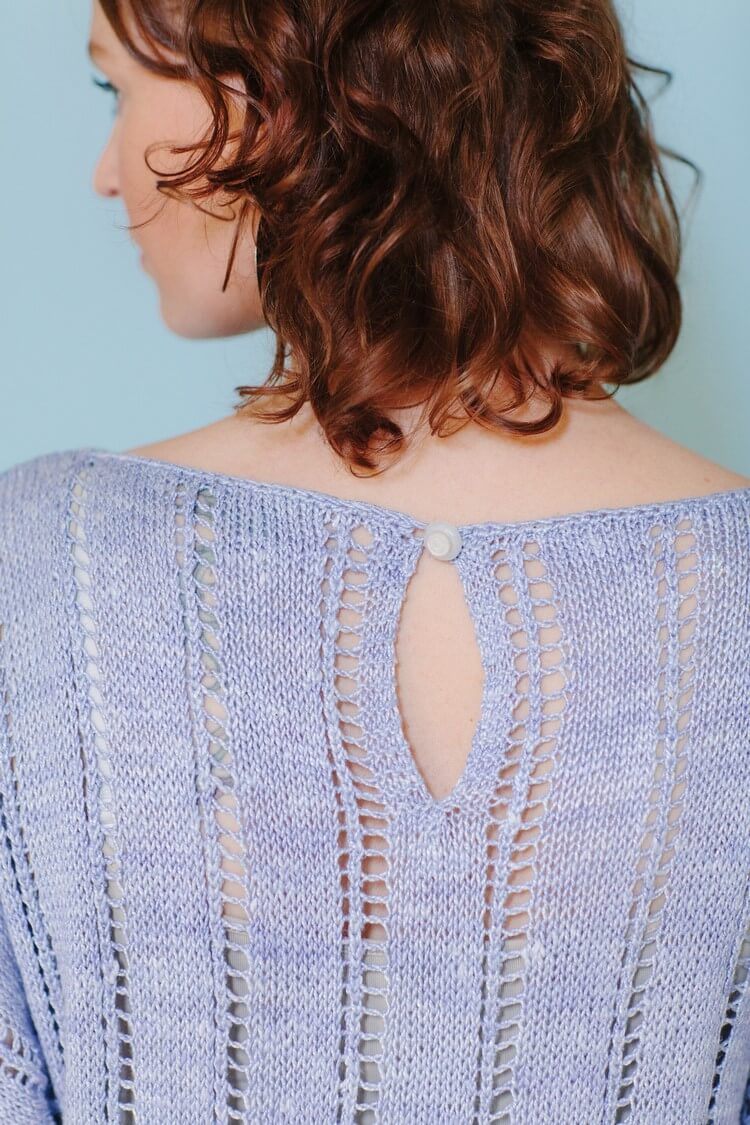 The beaded detail at the hem subtly accentuates the lace border. And if the beads seem like too much of a good thing, knitters should feel free to omit them – the lace points have sufficient appeal to stand on their own.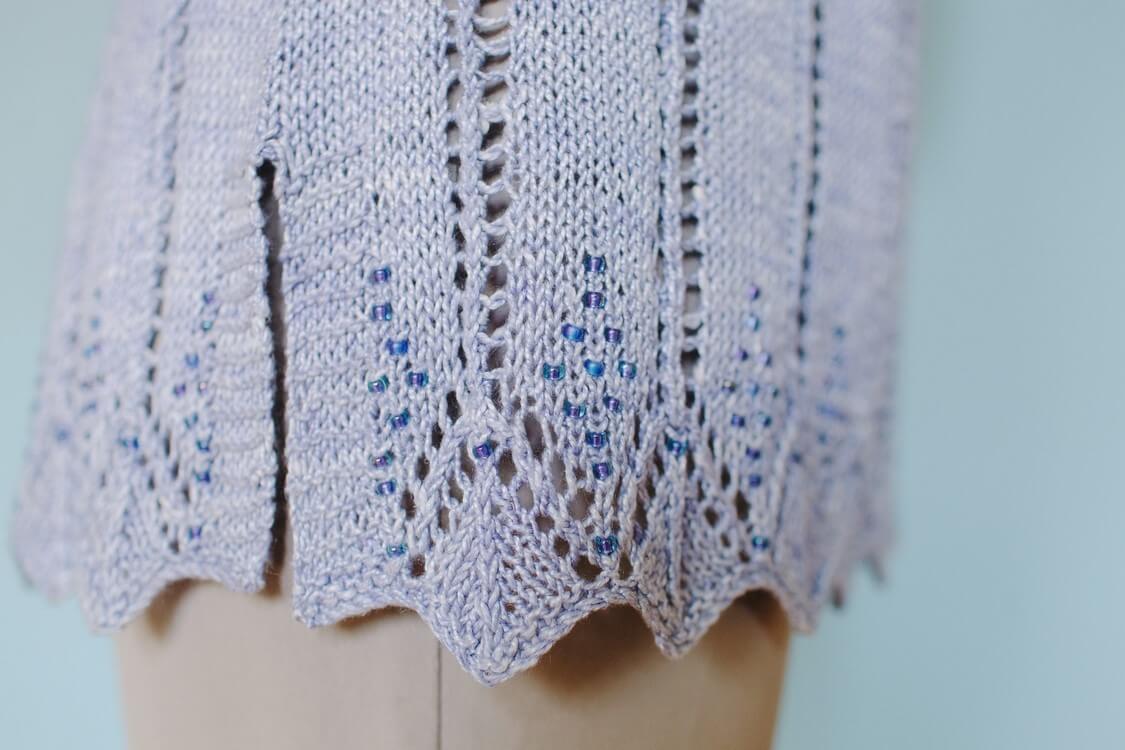 Easing over the hips, Sirena can be worn a multitude of ways; belted or not, over a long floating skirt or sleek silk pants. With simple construction and just enough shaping to make the most of your assets, I hope this tunic will quickly become a staple in your wardrobe.