Still shocked at how quickly this year has flown by, but now I'm looking ahead to an exciting 2014, when not one, but TWO of my self-published knitting books will be released. A shiver goes up my spine just reading those words!
Had a wonderful visit with my daughter when she spent a week here over Christmas…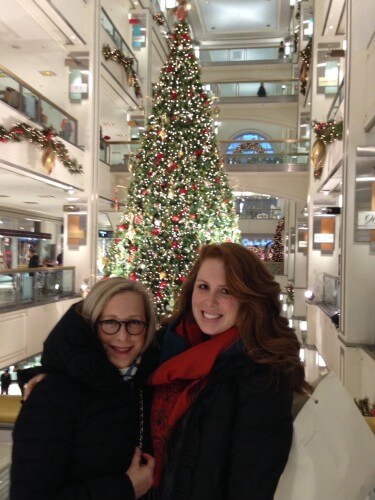 The weather was appropriately wintry and festive with holiday lights.
We ate lots of excellent food, much of which we cooked ourselves, but which also included a return visit to Eataly (so much for my vow not to set foot in that temple of all foods Italian again until after New Year's).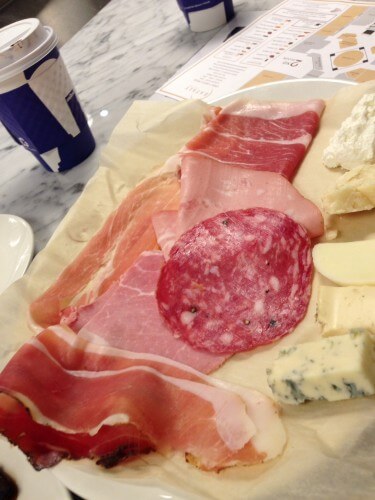 And a trip to Black Dog Gelato.
Mostly, we goofed around and enjoyed each other's company.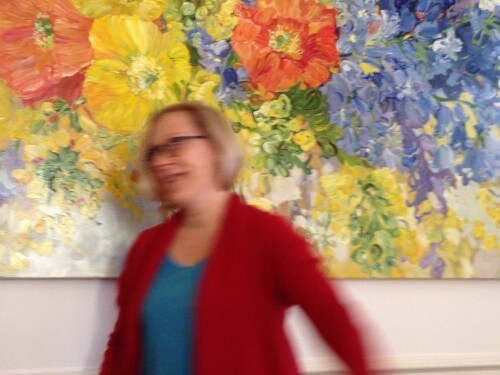 There's a lot to be said for having adult children. And although I'm most definitely biased, I think mine has turned out to be a pretty spectacular human being.