Every year I am asked to make the same contribution to the Passover seder we attend at the home of friends.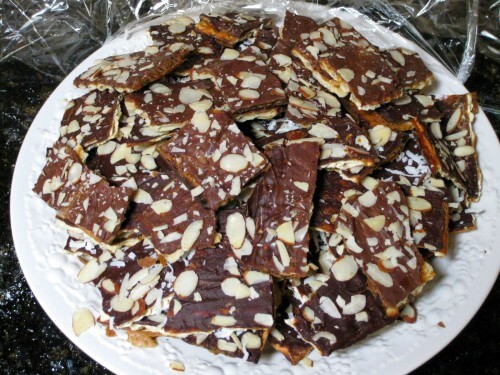 Matzoh brittle, with its buttery-caramelized crunch and chocolate-almond (and sometimes shredded coconut) toppings is as delicious as it is easy. In years past I was reliably guilty of consuming way, way more than my fair share.
But not anymore. Oh, sure, I still make the matzoh brittle – several batches, in fact. But being on a gluten-free diet means I no longer eat it. This could be considered a new form of culinary torture, if you ask me.
So knowing about my legendary sweet tooth, you are no doubt wondering if I was able to find a substitute gluten-free and yeast-free confection that would be an acceptable Passover treat.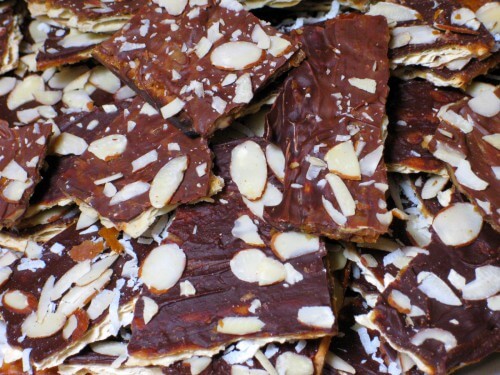 Oh, yes. Yes, I did.
After making a triple batch of these light yet chewy almond macarons (though not as fine and fluffy as the Ladurée version from Paris that is showing up on every trendy dessert menu these days), the proverbial lightbulb went on. I borrowed the Ladurée macaron filling concept…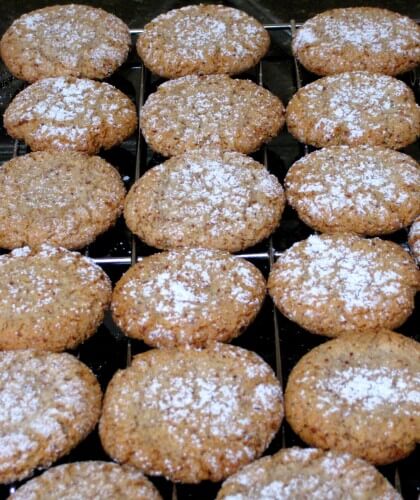 … and dug out the jar of Nutella that had been languishing at the back of a kitchen cupboard just waiting for its close-up.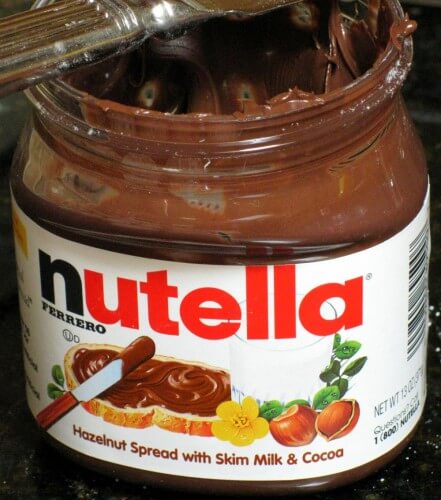 Nutella is the ultimate mouth-gasm, in my opinion, and it spread with perfectly unctuous smoothness across one flat side of my macarons.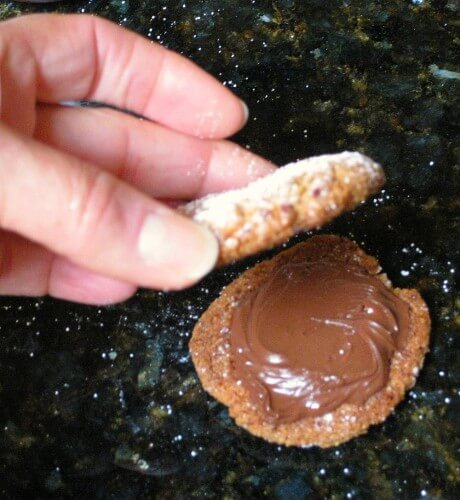 At our seder, I snagged a couple of these decadent treats for my dessert and left the matzoh brittle to the others.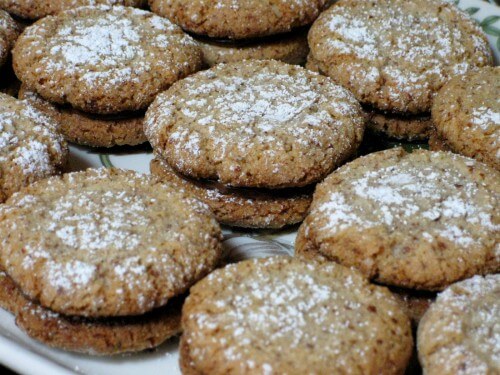 And you know what? I did not feel at ALL deprived.