Having just completed writing up the pattern for a secret project, I needed something soothing to work on. Something a little bit mindless. Something mindless that would nevertheless result in a garment I will be happy to wear.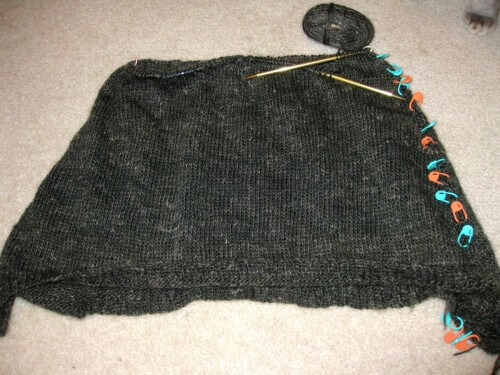 And that's why I am Working up another of Cocoknits' designs, this time the Louisa long-sleeved tunic. I really want to wear it over the holidays, so am knitting practically in my sleep during every spare minute.
Knit in the round in Stockinette to the armholes, this is a relatively speedy project (relatively because as a tunic it is fairly long and that just takes more time compared to a sweater that ends at the hip).
The Habu wool and linen roving is easy on the hands and knits up into a soft, drapey fabric. I especially like the deep, clay green colorway. Lovely!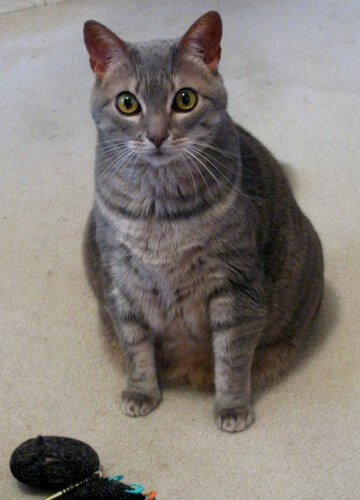 Even Shadow has offered to help (actually, she'd much rather play with the yarn but knows better than to try… who says cats can't be taught?).