That headline will look extremely strange to those of you on the east coast, where you are still enveloped in at least a foot of snow. But out here in the Bay area, today's temperature is 60 degrees and the garden has taken note: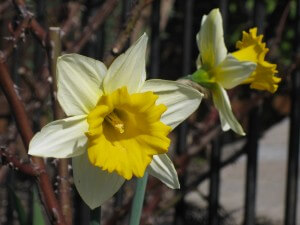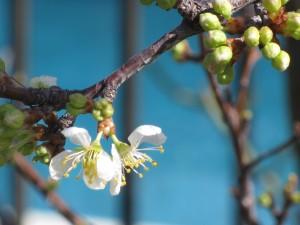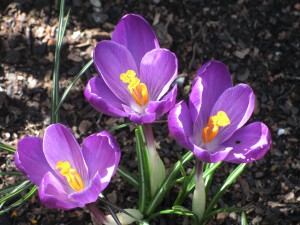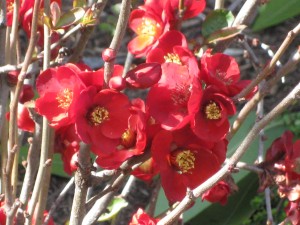 While in transit last week, I got halfway through Hilary Smith Callis's Citron Wrap from the Winter 2009 issue of Knitty.com, and I've never found a more perfect travel project. One skein of sock yarn, one pair of circular needles, minimal notions, and your hands.  An easily memorized pattern, and remarkably speedy results. Definitely a formula for success when one is stuck in airports (or long car, train, or bus trips, or in front of the television with someone else's favorite show on).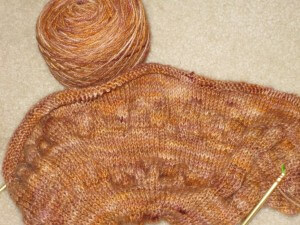 My yarn of choice is Pagewood Farm's St. Elias semi-solid sock yarn, which flows softly through my fingers with subtle color changes that make it a quiet pleasure. Hope to have it finished soon!