I'm loving this shawl so much I just had to share a couple more photos: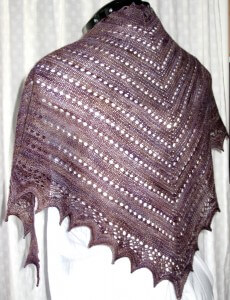 Let's take a closer look at that, shall we? Kieran Foley's Emily Dickinson shawl pattern was a great starting point, but I had fun putting my own spin on it.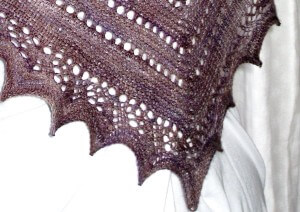 Kim's gorgeous Whisper Lace Merino from Woolen Rabbit doesn't hurt either! I have a pretty dove gray dress for which I've looked everywhere to find a suitable wrap – and now I have one.