Saturday's Head For Trouble trunk show and book signing at Sheep's Clothing in Valparaiso, IN was so much fun! Owner Paula has such a lovely and knowledgeable staff, and wonderful customers, that I felt immediately at ease.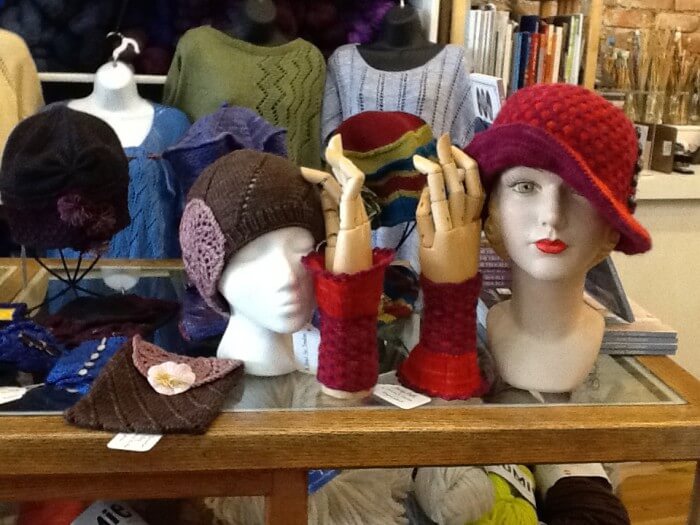 With lots of space at the front of the fabulous shop, there was room to display every one of the projects from the new book, as well as the cool, drapey garments from Knits That Breathe.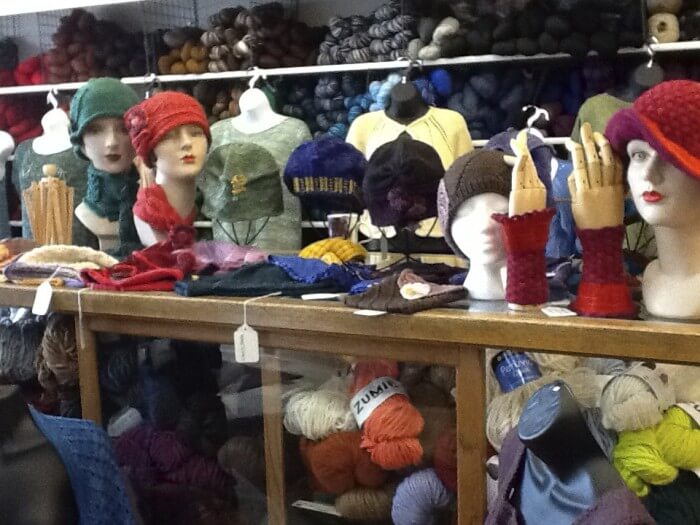 Staffer Debbie was kind enough to model several of the hats from A Head For Trouble, including the one inspired by detective character Maisie Dobbs, which was her absolute favorite: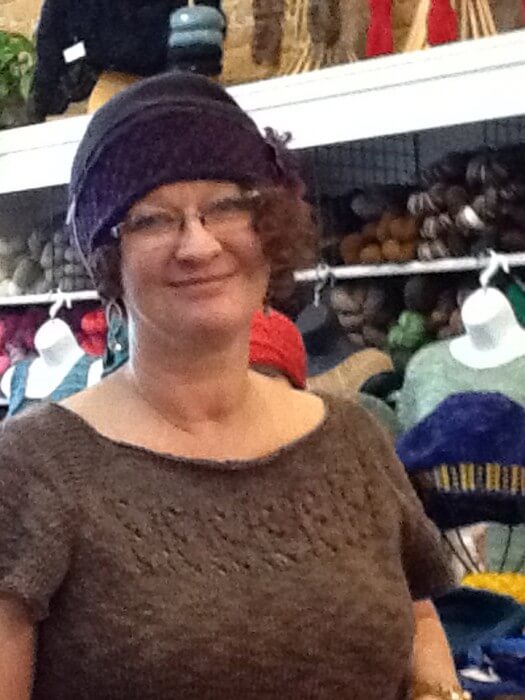 It looked absolutely perfect with her bobbed hair style. In addition, she wore her version of one of the garments from Knits That Breathe – the Zephyr tunic – in an alternative fiber. Lovely!
Paula wore her versions of both Iced Frappuccino and Zephyr throughout the day, which definitely encouraged customers to try making their own.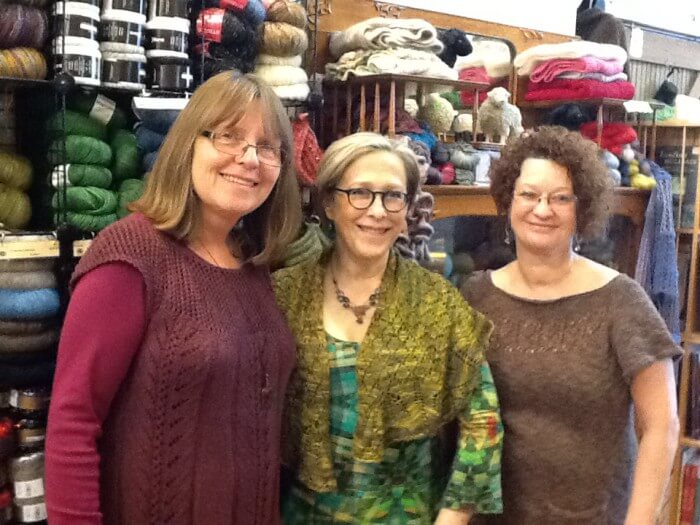 All in all, a very fun day!