Lately it seems that my regularly scheduled knitting program is routinely interrupted by – well, life.
First up was a memorable afternoon at Sheep's Clothing in Valparaiso, IN for last weekend's Head For Trouble trunk show and book signing with owner Paula and friends.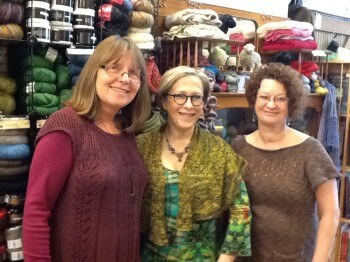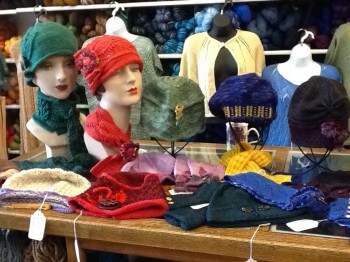 Then on Sunday, I was fortunate to attend a book signing at the Spice House in Old Town for Dorie Greenspan, a James Beard-award winning chef, cookbook author, and all-round adorable person.
Her books Around My French Table and Baking From My Home To Yours are in heavy rotation in my kitchen, and now that I have an autographed copy of her new book – Baking Chez Moi – it will undoubtedly become one of my favorites as well. As delicious as her recipes are, I've always found her writing style approachable, her recipes inventive yet based in the classics, and her book production consistently a feast for the eyes.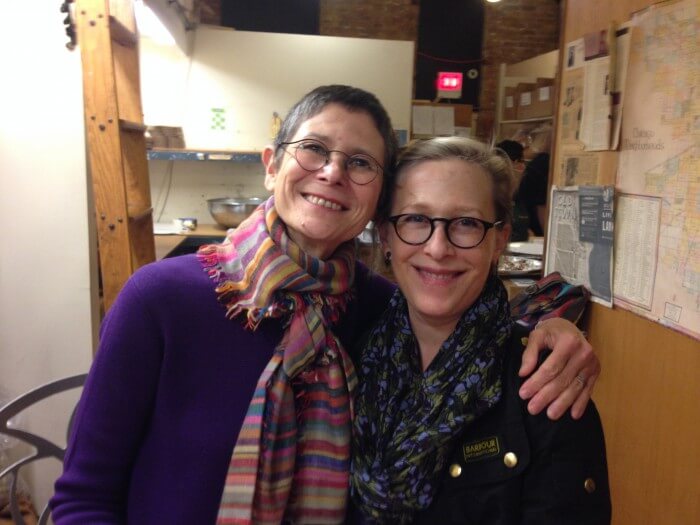 I'm looking forward to Hannukah all the more knowing that her new book will be waiting for me!
This week is all about celebrating a slew of November birthdays – my husband's is today, my mother's is Friday, and my mother-in-law's is next Monday.
But even lots of gift-wrapping and cake-baking hasn't kept me from knitting the extra samples I'll need for a workshop I'm teaching on the 22nd. In between, I'm trying to finish a secret project for my daughter when she comes home to visit in late December. So some knitting is getting done after all!