When my father was alive, every year as his birthday approached my sisters and I would ask him what gift he would like.
His response never varied from year to year; "Peace and Quiet," he would say wistfully, surely aware that his three rambunctious daughters would be unlikely (and constitutionally unable) to follow through with such a present.
Following a long weekend that included no fewer than three – yes, three! – birthday celebrations, with multiple house guests and other family members staying at nearby hotels in order to be close to the festivities, I have a new appreciation for my father's annual request.
Enjoyable as it was to have a full house, loved ones to talk to, lots of cooking as well as eating out, and to make a suitably sweet and sugary fuss over all the birthdays: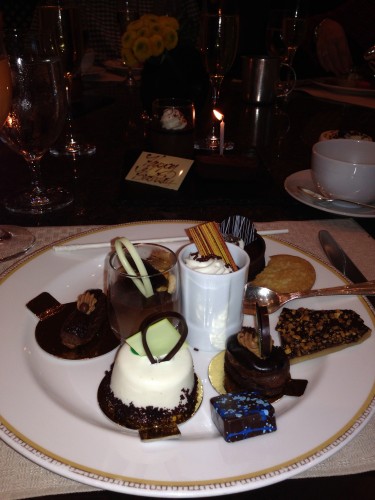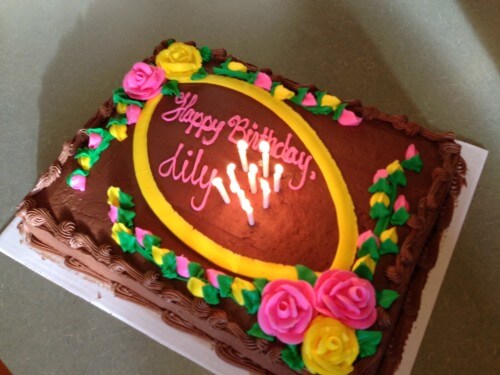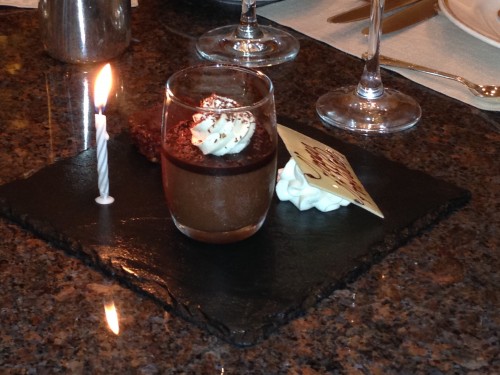 now that everyone has flown back to his or her own home, I am relishing the peace and quiet that has been restored to my space.
And after no knitting whatsoever for three full days, I am anxious to get back to it. I'm completing a cozy winter hat for a friend: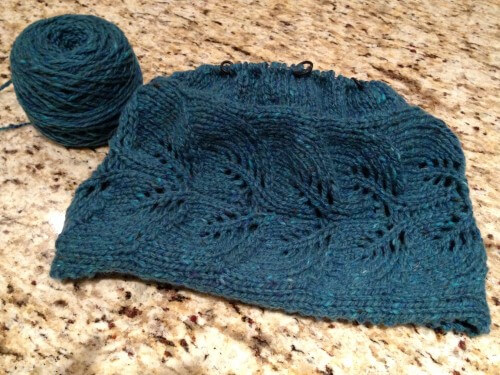 and am just starting a new cardigan for myself after spending most of this year designing and knitting the sweaters for my new book.
After a freakishly warm Sunday that included sheets of torrential rain and tornados (!) touching down all over the Midwest – just to add to the drama – we are now heading into what feels suspiciously like "real" winter. By the end of this week, the temperature won't get much higher than 30 degrees during the day.
Sunset arrives earlier every day, and that lovely orange glow from the setting sun is deceptive because it has no true warmth.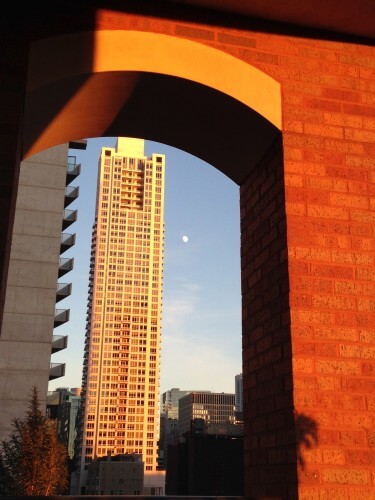 (Yes, that white dot is the moon, and this photo was taken from our balcony around 4 pm) 
Chicago is donning its holiday regalia; this is from one of my favorite neighborhood attractions, the courtyard garden at the Driehaus financial offices. Today I couldn't resist playing tourist to capture their latest lovely seasonal planting: