Outside my windows, today is like one of those Italian cookies called "bruti ma buoni," which translates to "ugly but good." It's gray, raw, and drizzling, and I understand that out in the suburbs there are even snow flurries.
But this unpleasant weather makes staying indoors all the more cozy. What could be better than a mug of steaming, sweet herbal tea (or in my case, an extra-hot, large and frothy latté) at my elbow and my latest knitting project on my needles?
Ok, if I'm being honest, maybe a plate of homemade cookies to nibble between rows could make it even better…
I just finished and blocked a quick little birthday gift for my husband. He chose the yarn for this cowl from my stash; Madelinetosh Vintage in Tart, one of my absolute favorites, and a gorgeous color on him.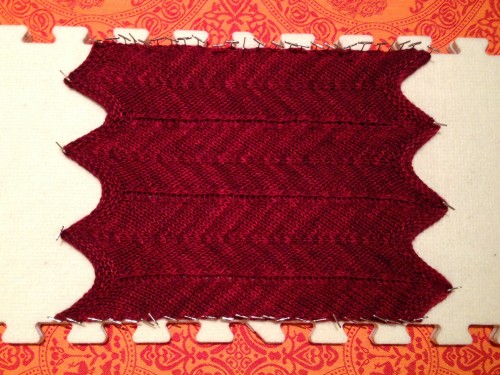 Here's a close-up of the chevron stitch pattern. It's simple but visually effective, and addictive once you get going with it: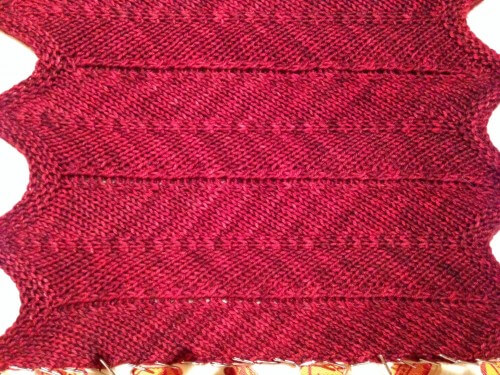 I love the way it plays up the color subtleties in Vintage's semi-solid colorway.