A couple of weeks ago, my friend W. and I agreed to do a hat-knitting swap. She'd been admiring a lace and appliqué one that I'd made for myself last winter and I, likewise, coveted a color work one that she had whipped up for herself.
We each provided the other with the necessary yarn, and off we went. She gave me two skeins of worsted weight tweed yarn, squashy and deliciously rustic in subtle gray and stormy blue.
I finished mine for her last week, and couldn't resist trying it on: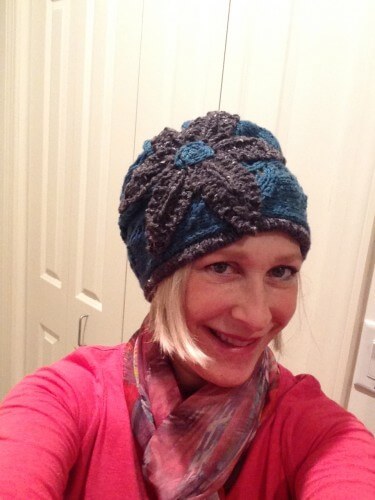 Naturally, it looks better on her, and fortunately she is happy with the end product: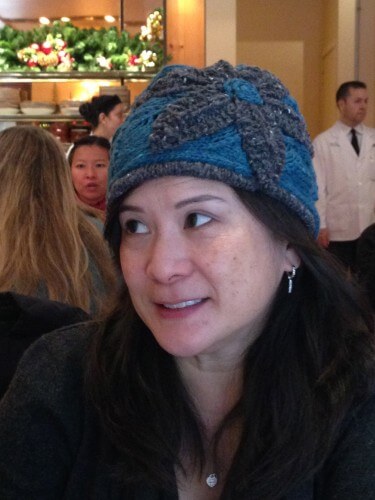 It looks darling on her, don't you think? She wears a lot more gray than I do, so this hat will be the perfect accessory to her winter coat. Bonus – there's enough yarn left over from both skeins to make herself a pair of matching fingerless mitts.
And with the temperature topping out at 26 degrees today, they'll be good to have!