Those baby caps were looking just a bit too plain to me. Back to the stash for inspiration I went… and came up with the following solution: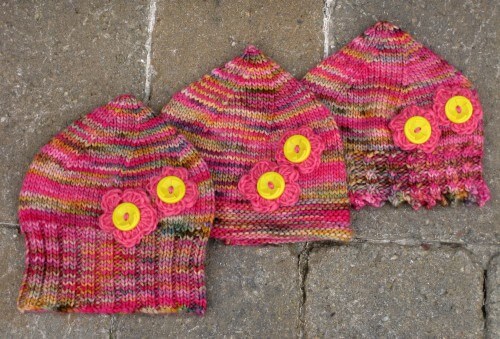 These pink crochet flowers are worked in some 100% wool that has been in my stash literally since I first learned to knit 30 years ago. Obviously, the passage of time has done nothing to compromise its thoroughly girly pinkness.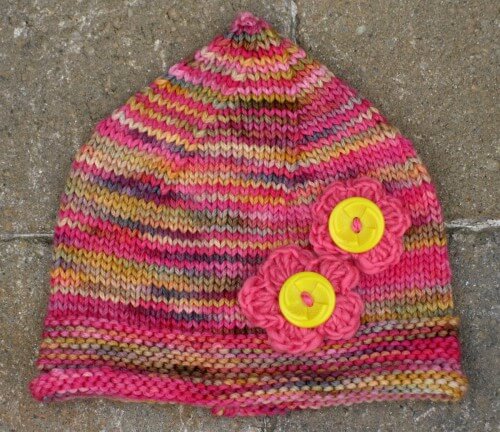 Whipping up the flowers was the work of less than 2 hours total. The exploration of my button stash for the right center buttons took almost as long!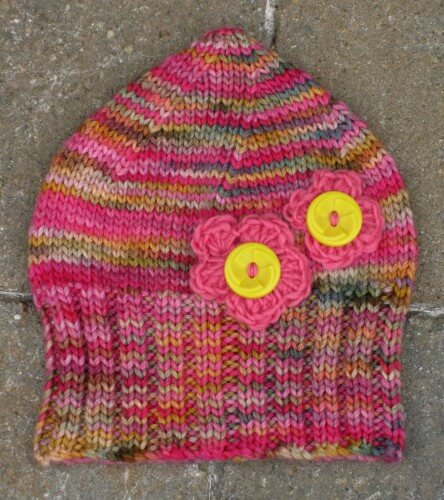 These are vintage plastic buttons from around 1930, in pristine condition, that I scored from Jodi at greenrayprod on Etsy.com. She always has a wonderful selection so I seldom leave the site with an empty shopping cart.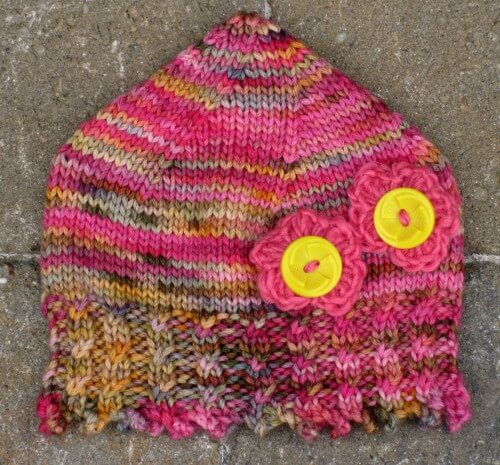 I stitched the buttons VERY securely to the center of the blossoms, in hope that the new mommas won't consider them a threat to their little ones' safety.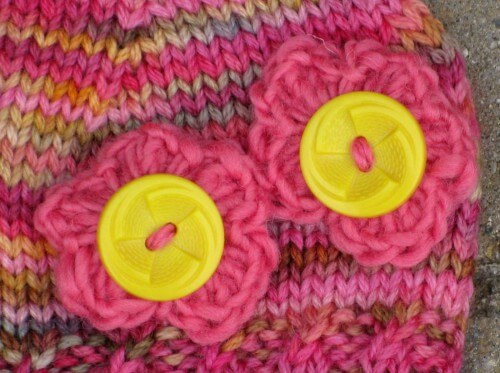 Pre-blooms and buttons, these caps felt a little blah to me. Now I'm really happy with them. Sometimes a little extra effort pays off in a big way.