Stash-busting is a goal of mine this year. Never let it be said that I don't put ALL of my yarn to good use.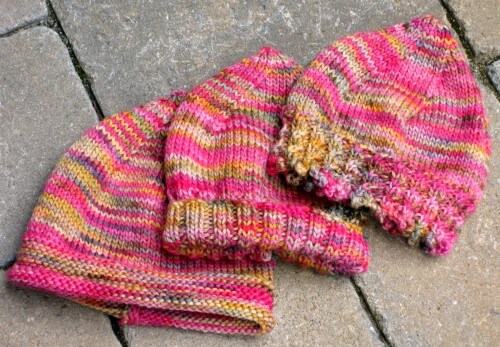 The left-over yarn from my baby cardigan was burning a hole in my knitting bag, so to speak, and I had enough of it to make these three little baby caps. Each one required somewhat less than a single 114-yd. skein of Koigu Kersti, knit on size US 5 needles, and took me a couple of hours one evening to knit.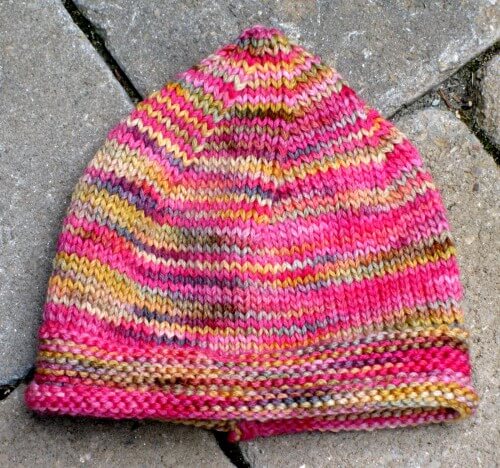 Even when I'm not designing an original project from scratch, sometimes it's fun to take a basic pattern and put my own spin on it; these caps are perfect examples. The only element I changed is the cuff of each.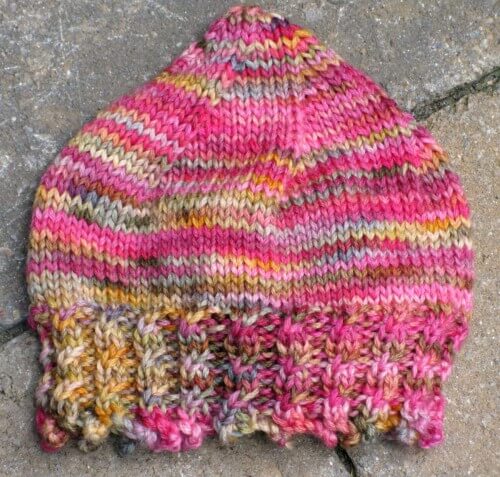 As you can see, each one is different, and each one will go to a different newborn baby girl.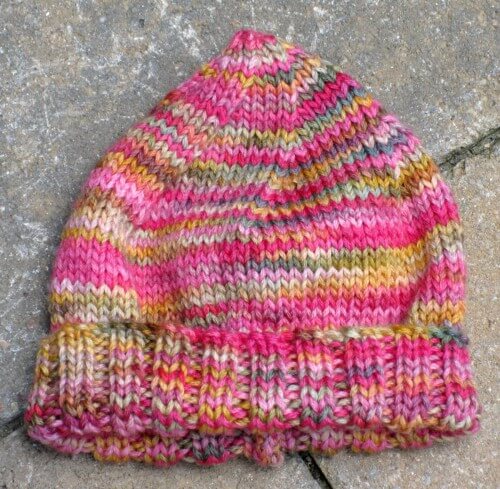 When I mentioned in an earlier post that all of my friends seem to be having babies or new grandchildren, I was not kidding! These caps put me a little ahead as far as the girl babies are concerned. I have to make a few for boys as well – more pleasurable rifling through my stash will undoubtedly turn up just the right yarn.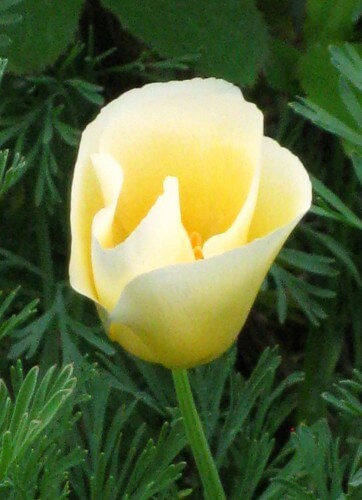 And in the garden, the poppies are up. Although most of them are neon orange, every year we get a few lovely mutants that are either a pale creamy yellow, or a delicate pink (see below). We make an extra effort to spread those particular seeds around to encourage them, but they seem a bit more temperamental than the orange ones and only take root where the conditions are exactly to their liking.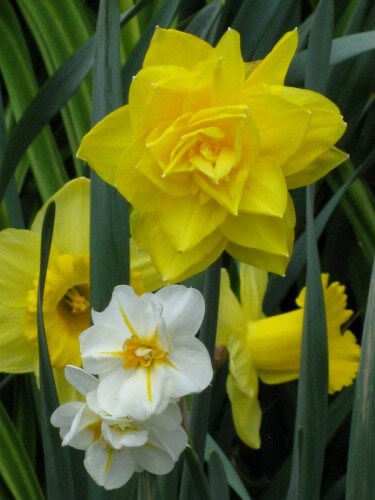 Lots of new daffodils this year; I love buying a bag of mixed bulbs to plant in the fall, and then seeing what comes up in the spring!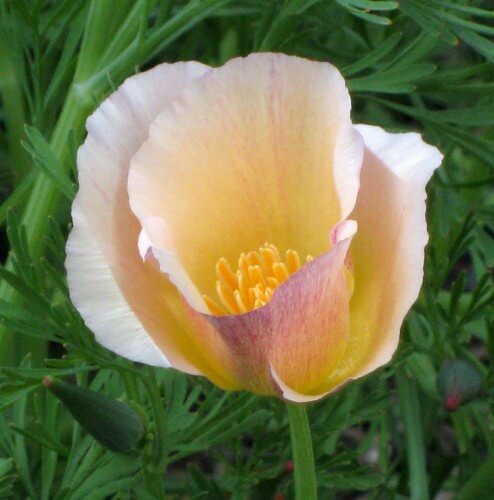 And the first irises are up as well; these stunning white ones smell like grape candy, and are as fluttery and fragile as a Victorian lady's handkerchief.