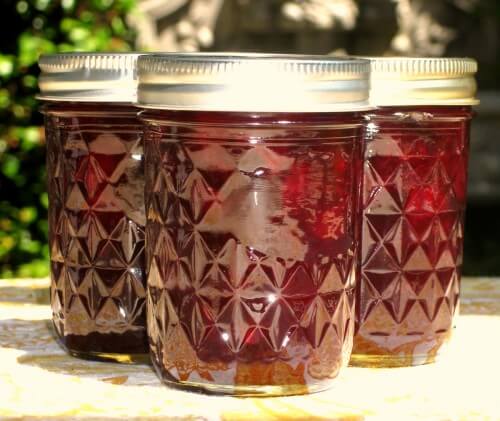 My plum tree overfloweth with fruit this summer, no thanks to me. Mother Nature is not to be underestimated. We may have had only 5 pears on the Bartlett pear tree this year, but the Satsuma plum tree more than compensated for it.
These jars are just a few of the three dozen I've made so far.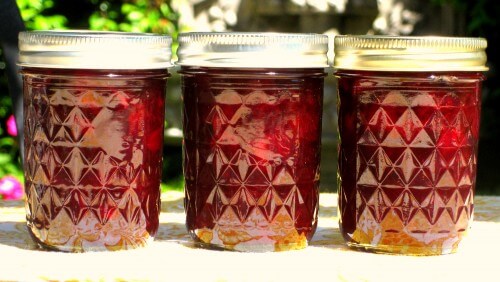 And, oh my god, is it ever delicious! Here is my basic recipe, which can safely be doubled or even tripled to equally good effect:
For every 3 lbs. of plums (split, and then each half sliced into three wedges, pits removed), you should also use
1/3 to 1/2 cup of fresh-squeezed lemon juice
3 cups of sugar
minimal pectin (I use Pomona natural citrus pectin according to package instructions)
Never one to leave well enough alone (althought these plums make a sinfully delectable jam to be sure), I've been known to add a couple of cinnamon sticks while the plums cook down, or even a few star anise pods. They give the finished jam a unique depth of flavor that I really like. Just remember to remove and discard them before you begin spooning the jam into jars!