Now I truly understand the meaning of "twofer."
In the new issue of Knitty, my latest design – the Alice Cap – is featured. Can we say THRILLED? I loved designing this hat, with its modern-day Roaring Twenties-inspired appeal.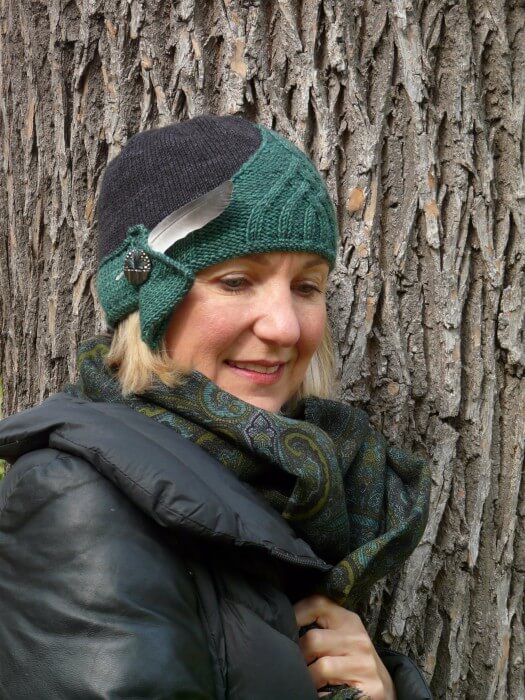 I'll confess that I've not designed a lot of cables (although I love including them in my designs), yet I wanted a dramatic cabled crest at the front of this hat. In addition, I had to invent a knitted interpretation of the pleated detail that is a notable Art Deco element of so many hats from the 1920s. Finally, I wanted a bit of sparkle – blame it on my lasting case of "Ooh, Shiny" syndrome.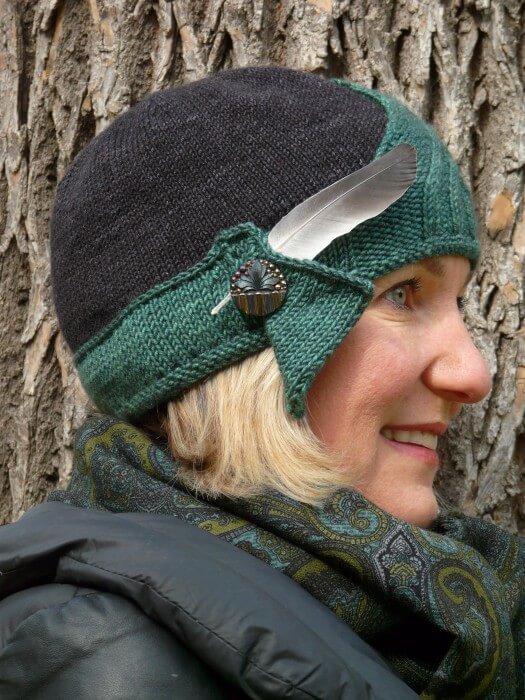 Setting myself these tasks required a bit of trial and error before I found exactly the look I was after, and exactly the right button for the "ooh, shiny" detail.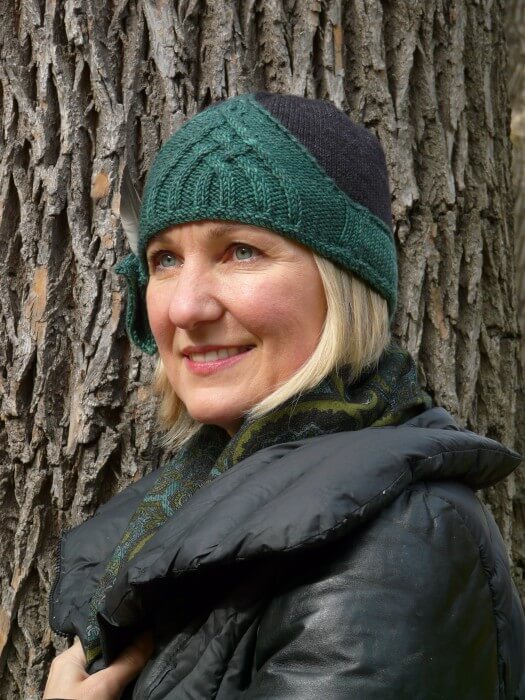 The Plucky Knitter's Traveler and Bello Worsted were sumptuous yarns to work with, and the colors (Morticia – the black, and Old Copper – the green) have a richness and depth that make them sing. Plus, the generous cashmere percentage?  It can't be beat for warmth. You won't hear me complain.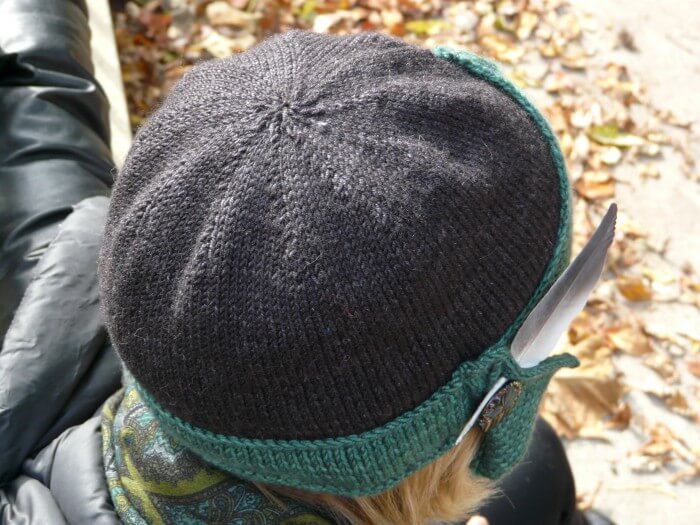 The second thrill in this twofer is that in the same Winter issue, Knitty also reviewed my newest book, A Head For Trouble. You can read the entire review here. To paraphrase Sally Field when she won her Oscar, "They like it! They really like it!"