There's definitely something about Murphy's Law: Last week, I started knitting again after a dreary month-long hiatus (to give my torn rotator cuff a break), but over the holiday weekend I managed to fall and hurt that shoulder all over again. It was a real face-plant, too. Only my Starbucks chai splattered farther than I did, all over the sidewalk.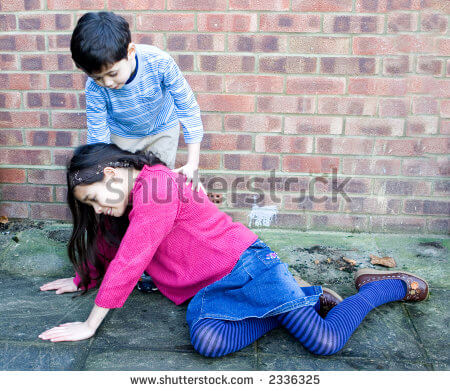 In retrospect, I'm not sure which hurt more:
1) my pride – the 20-something individual who kindly stopped to help seemed to think I was ready for a wheelchair.
2) my wallet – It was my first caffeinated drink of the day, and I'd taken only a few sips before the fall.
3) my shoulder – well, yeah. Three days later, it still hurts every time I move my arm.
But does this mean I'm not knitting again? Nooooo… of course not. And my little helper is ready to retrieve the errant stitch marker, cable needle, you name it!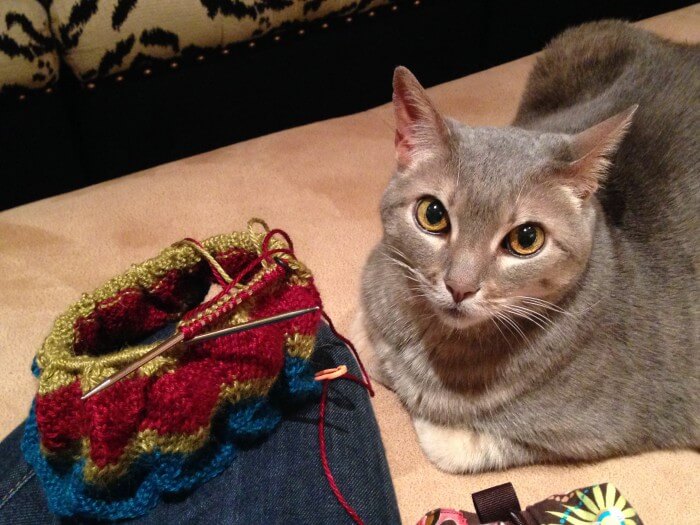 4th of July weekend was lazy, which is just what I needed. With the exception of a few loud fireworks explosions near my apartment building, it was very quiet – also just what I needed.
Have also been sending off the last few pre-ordered hard copies of Knits That Breathe to some very patient knitters. And that is a really good feeling!