As we slog into Chicago's typical hot and sticky summer weather, I'm getting wonderful use out of the sample knits from Knits That Breathe. Local yarn company/indie dying wizard Beth at Lorna's Laces put up photos on Facebook today of the designs using her yarns; the luxurious silk and bamboo blend Pearl,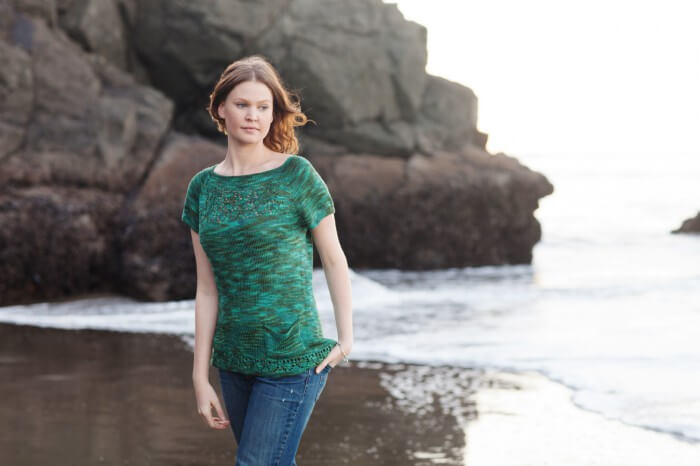 and the wool and high-tech Outlast blend, Sportmate.
Now that my recent spate of house guests have all scattered to their respective homes around the country, I'm getting back to work. I've begun to ship hard copies of Knits That Breathe to the very patient folks who pre-ordered their copies here. It's quite a process – and a new one to me – but as I get comfortable with the various steps, it's going more and more smoothly.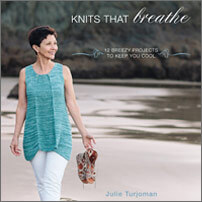 Quite soon, Amazon should be shipping out copies ordered there, and the LYS owners who placed orders at TNNA should receive their shipments around the end of June. Lots of time yet for summer knits, so I look forward to seeing the finished projects popping up on Ravelry!
After waiting far longer than I would have liked, I finally planted the summer garden out on our balcony a couple of weeks ago. Now that the plants have settled in and seem happy in their containers, they're ready for a few close-ups.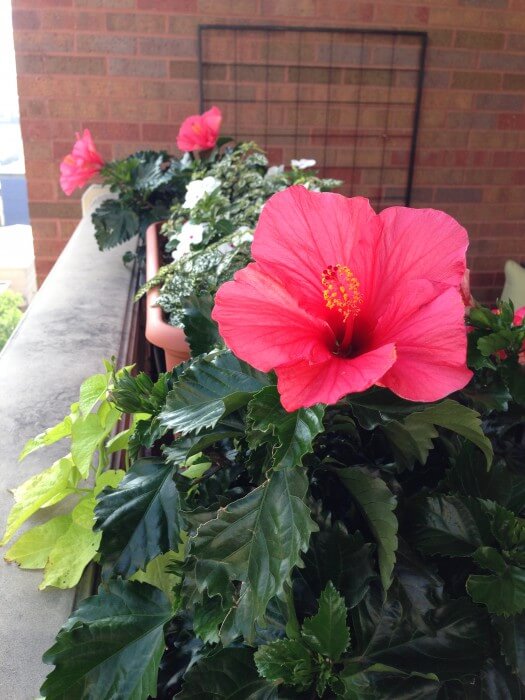 Trader Joe's hibiscus is positively ravishing! The plants' glossy emerald green leaves set the stage for the daily appearance of fresh vibrant blooms that appear in time to brighten every morning as I sip my first cup of coffee in their company.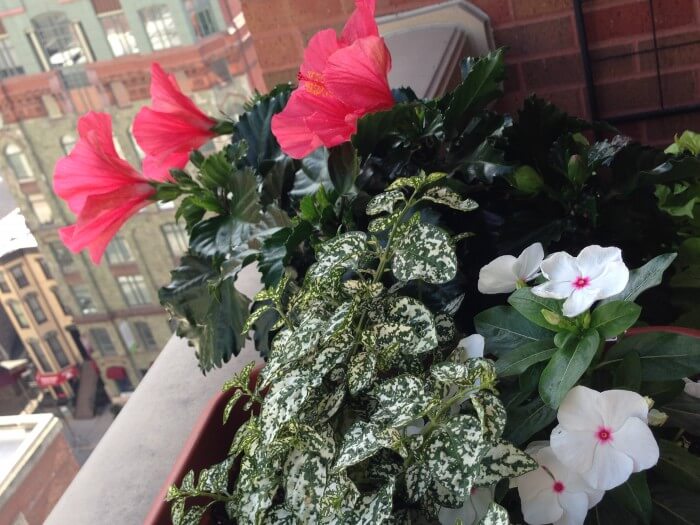 Must admit I'm a sucker for spotty, veiny leaves… not sure I want to know what this says about me, other than the variegation resonates. Perhaps these dramatic plants remind me of the infinite variety we have in yarn colors these days.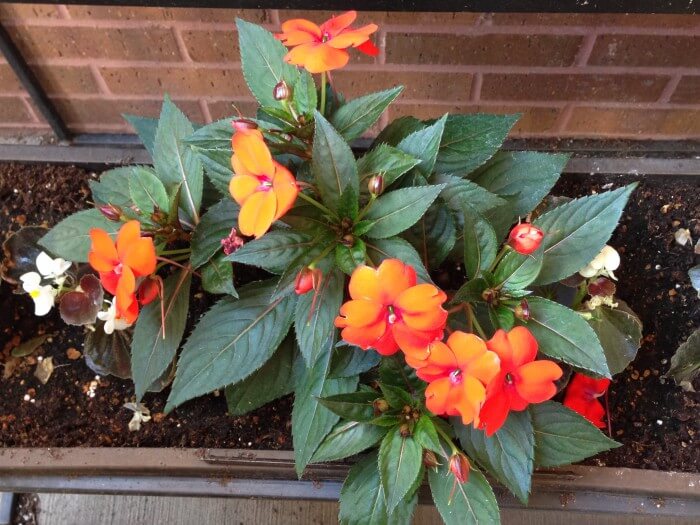 As soon as my tender young basil plants put out some flowers, I'm dying to try a yummy-sounding iced tea recipe that my friend Hunter recently posted on her blog.
Of course, Hunter has far more exciting news these days. Her newest book, Knitter's Curiosity Cabinet Volume III is out! I'll be reviewing it next week, so come on back soon, y'hear?