A few more things to share about TNNA last weekend. The funny thing about being surrounded by fiber, and knitting, and other knitters, is that by the end of the day I was almost too tired to do any actual knitting. Almost. But not quite… managed to fall asleep one night with needles in hand!
This gorgeous tunic by Brooke Nico, designer, yarn shop owner, and now the author of the absolutely amazing new book,  Lovely Knitted Lace (this particular pattern is available in Knitters magazine, Spring 2014 issue) was on the event floor, and just blew me away!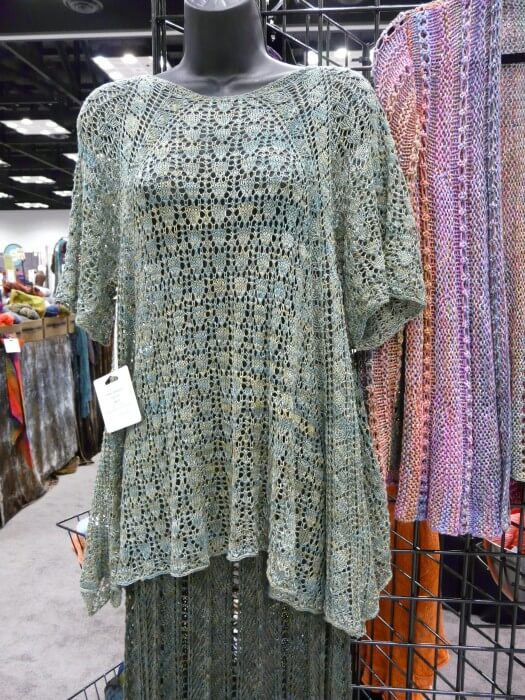 Running into some of the designers whose work is featured in my first book, Brave New Knits, was an extra treat at the show. I saw Hilary Smith Callis, whose Yarniad designs are so fun and hip and continue to wow me: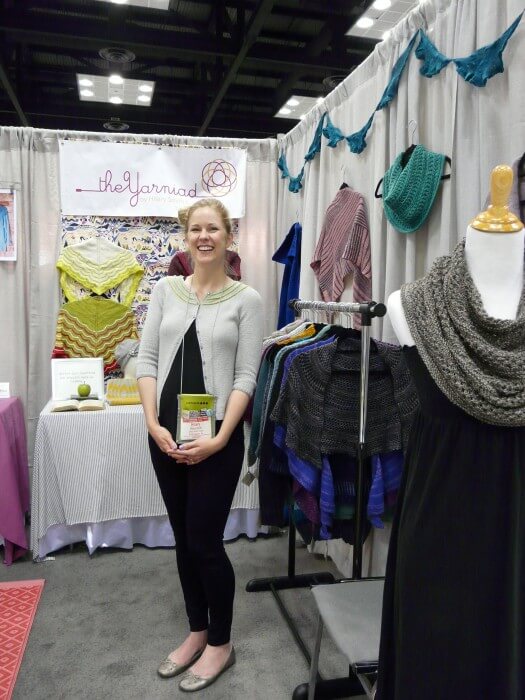 Also met up with Kirsten Kapur of Through The Loops, whose designs have been among my favorites ever since I first started reading her blog way back in 2009. Her color sensibility is subtle but rich, and always lovely.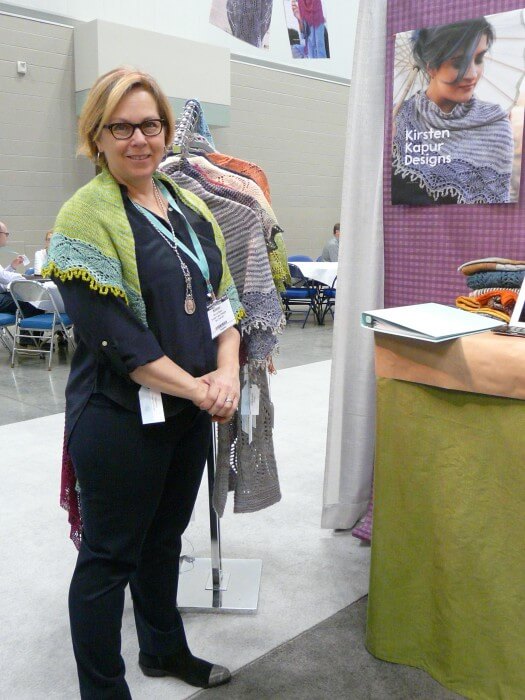 Also spent time with fellow Visionaries and indy publishers Hunter Hammersen (author of the marvelous Knitters Curiosity Cabinet series as well as several other pattern collections), Betty Salpeker (author of Solefull Socks), and Jill Wolcott (author of the Goddess Collection, among other sophisticated and elegant pattern collections), both amazing designers. A productive weekend!