I've noticed on Ravelry that the little Sorbet Cardi from Knits That Breathe is not getting the love enjoyed by many of the book's other projects, and I'm not sure why that is.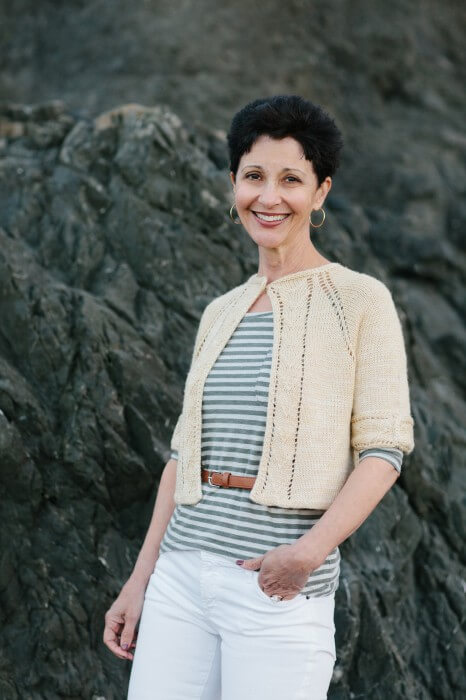 It can't be the design, because who doesn't love a straightforward top-down design with minimal seams plus adorable lace borders and cuffs?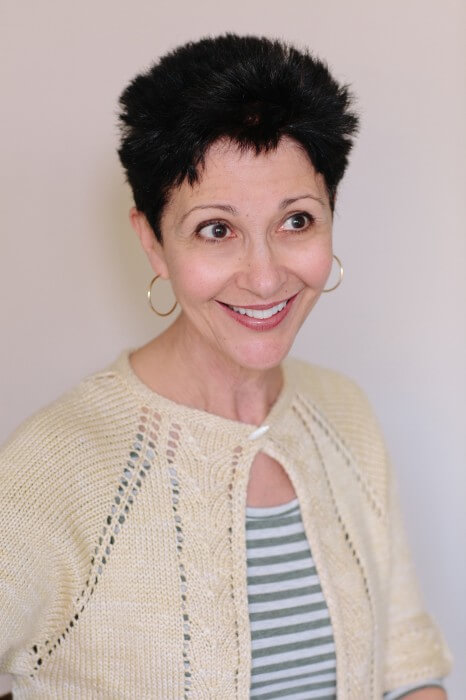 It definitely can't be the yarn, because Blue Moon Fiber Arts' Marine Silk Worsted is heaven in a skein. It feels like cashmere, offers lovely stitch definition, and the Buttah colorway I chose for the sample really reminds me of an icy lemon sorbet.
The blend of silk, SeaCell, and wool gives the fibers an exquisite soft shimmer, fantastic drape, and the perfect amount of shape retention from that small percentage of wool.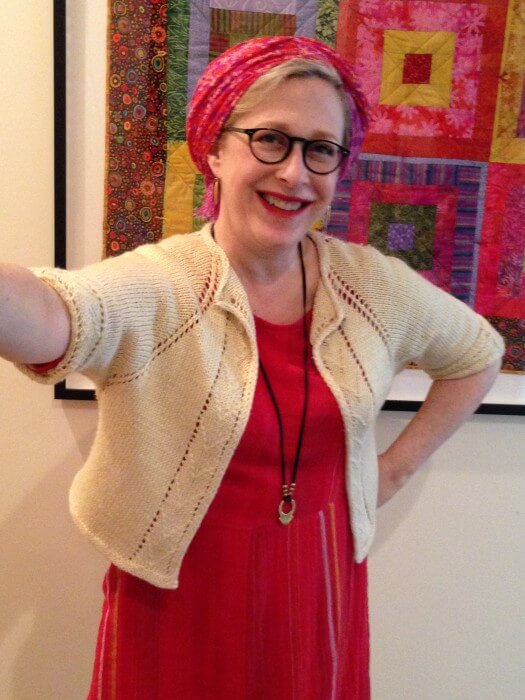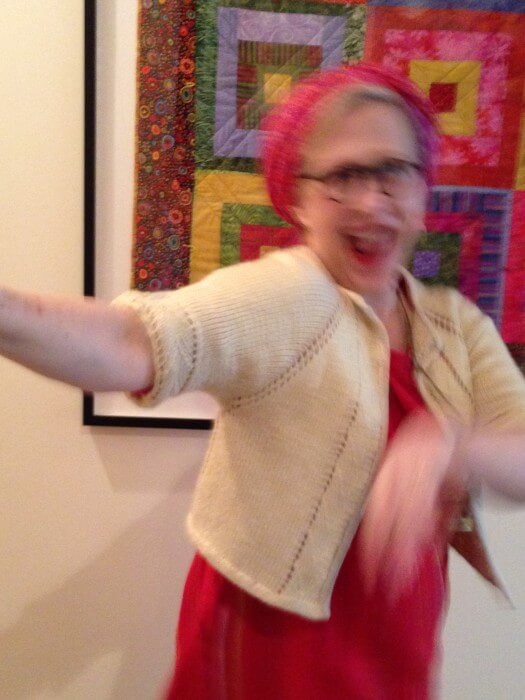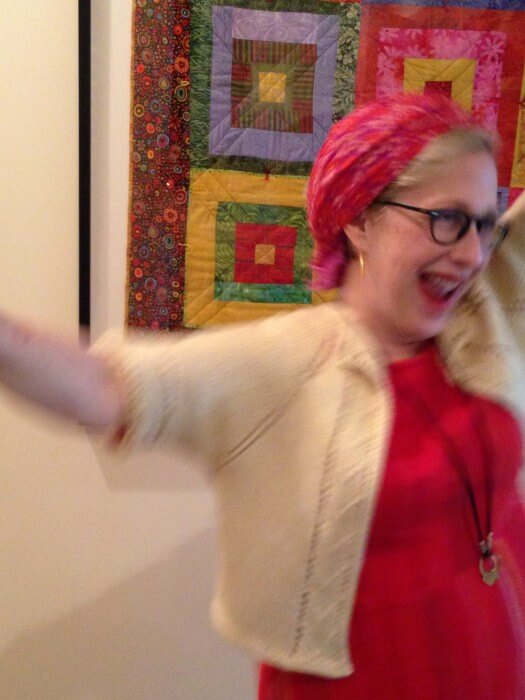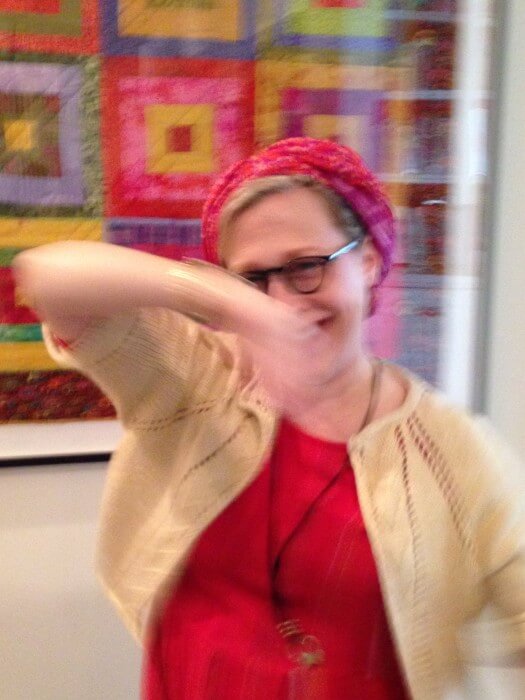 It can't be the length, which looks great over a tunic, tee, or summer dress.  
So I think it's just possibly because we haven't considered all its options, all its versatility.
Perhaps my clowning around in this fun, comfortable, flattering cardi will help you see its possibilities.