Time for a detailed look at Iced Frappuccino made from Kolláge's Milky Whey, one of the most popular designs in Knits That Breathe according to Ravelry. And I can understand why; not only does it share the cooling properties of the book's other eleven projects, but it has elements of grace and softness that give it an extra-special quality.
Let's take a closer look at the mesh lace yoke, worked in a simple lace repeat that achieves excellent fit by decreasing towards the neckline, allowing it to settle delicately upon the shoulders: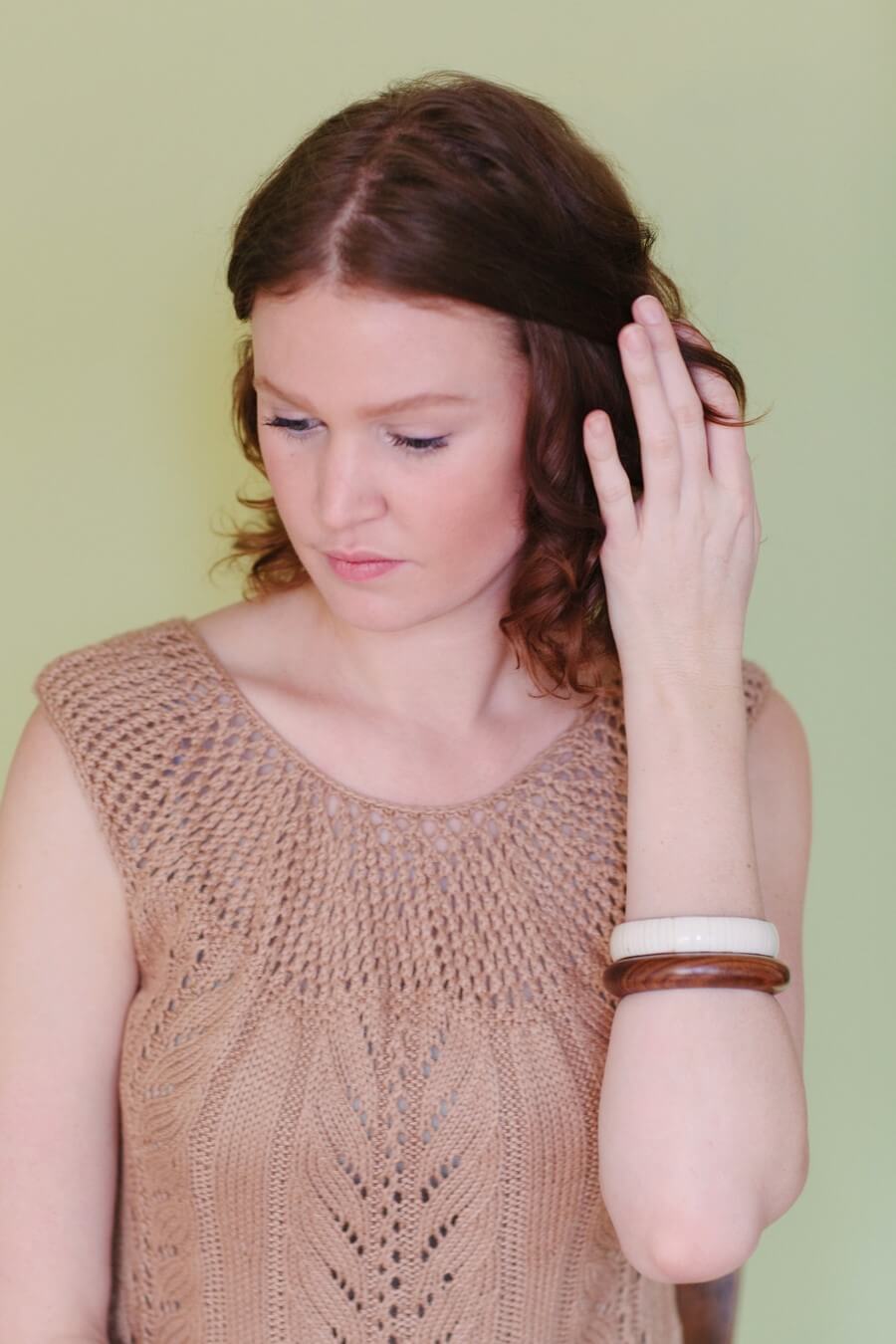 A reader who likes to keep the tops of her arms covered asked me if it would be possible to extend the yoke over the shoulders to create cap sleeves, a modification that should work nicely for her without detracting in any way from the design. I think I'd probably make that modification using the Short-Row shaping technique to "build" a curved cap over each shoulder, but there are probably other ways to achieve a similar result.
What do you think?
Notice the subtle waist shaping (below) that defines the figure without clinging, and the lace motif that meanders its way vertically up the body without ever revealing too much. When I found this lace motif in one of my stitch dictionaries, I knew it was right for Iced Frappuccino.
I was on a quest for an undulating and graceful lace design that could easily be memorized, because as much as we knitters like a challenge, there are other times when we want to be able to knit while Downton Abbey, or Scandal, or Game of Thrones is on without fear of losing track of the row or repeat.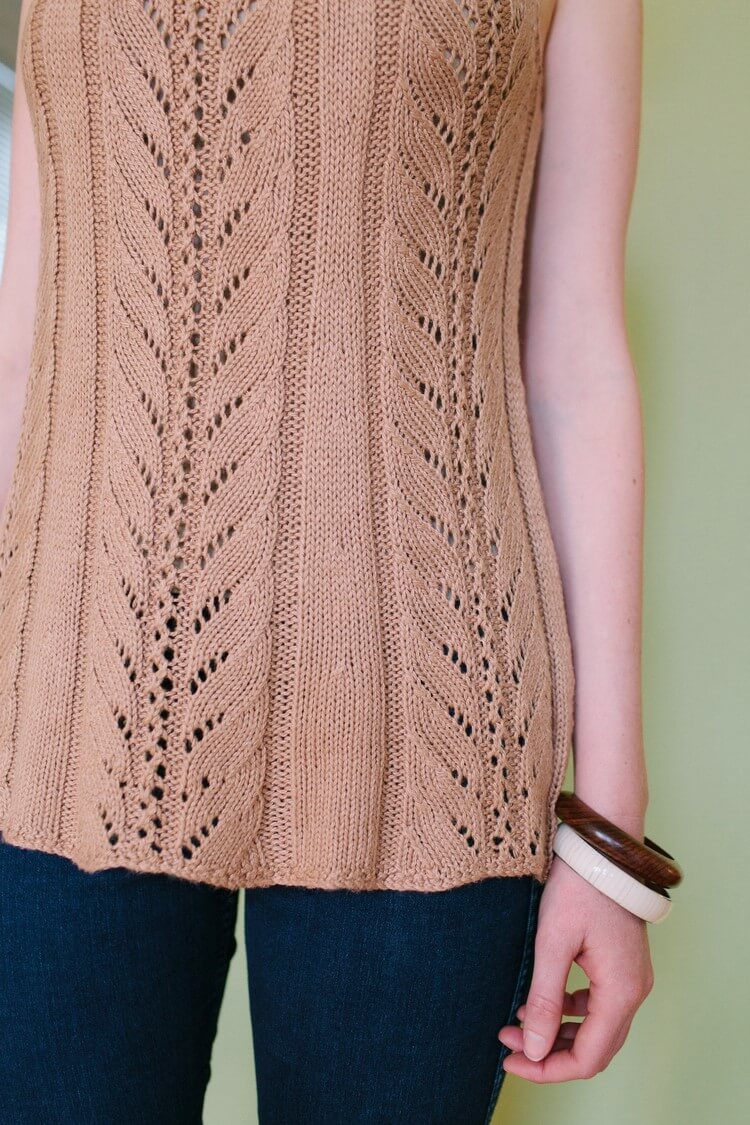 Have I mentioned how much I loved working with Kolláge Yarn's Milky Whey? The blend of 50% milk and 50% soy protein fibers feels like the most divine cashmere. And if it feels that good in the skein, just imagine how much softer and more luxurious it feels post-blocking, worn right next to the skin.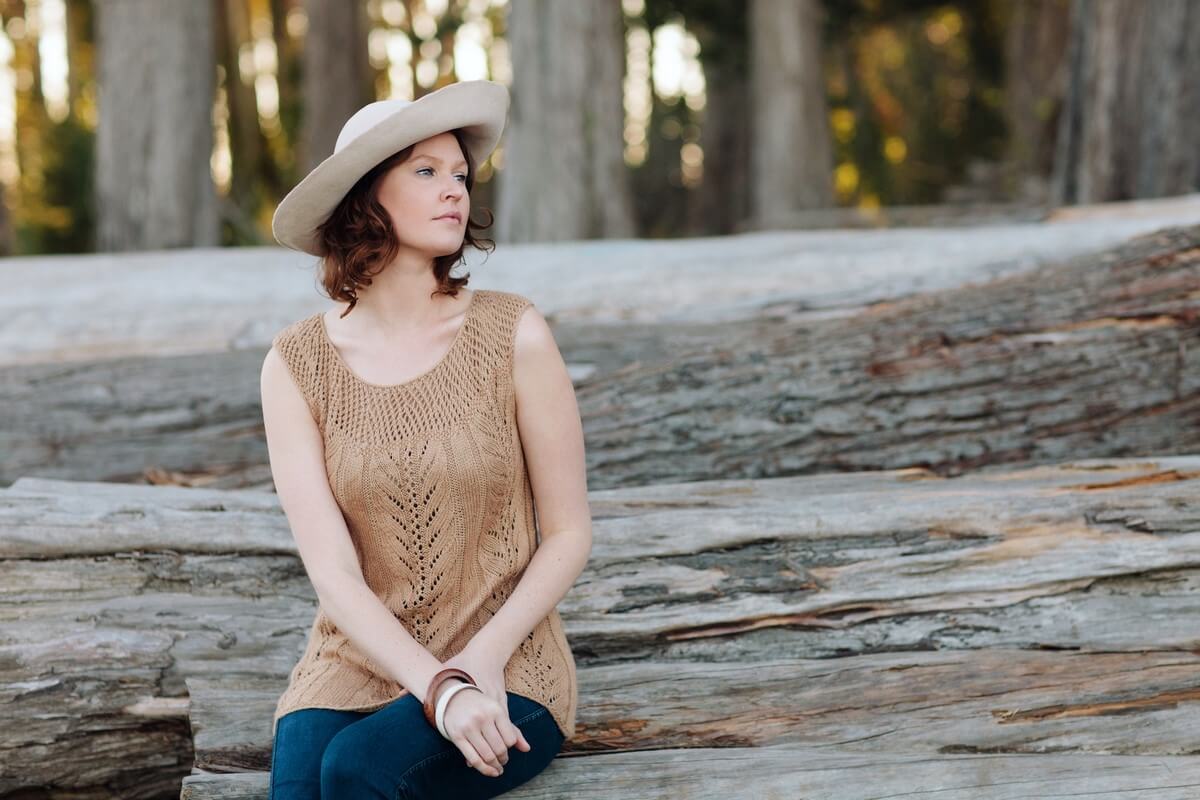 Milky Whey is the ultimate in heavenly, wearable, and gorgeous-to-knit-with yarn! It is available in a lovely palette of soft pastel shades that are sophisticated rather than childish (my choice of Latte is one of those) as well as a handful of luscious brights. You really can't go wrong.