Just in time for weekend guests to arrive and enjoy this winter wonderland.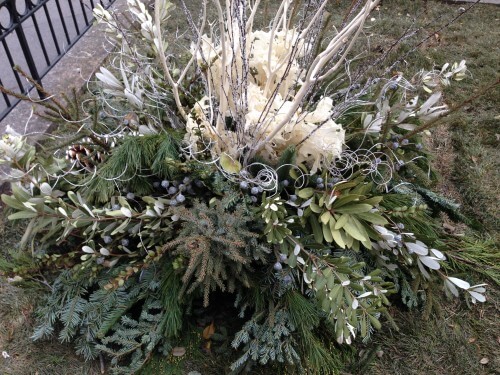 I'll be entertaining them all weekend, but will be back next week.
Meanwhile, I've been working on some new knitting surprises, and here's a sneak peek: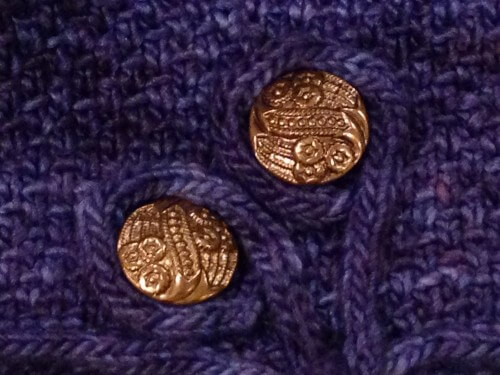 These gorgeous buttons are vintage brass from 1920, embellishing a new project inspired by the same era. The yarn is Sundara's Aran Silky Merino, a delicious 50/50 blend of silk and merino wool.  More soon!