This design has been incubating in my pattern file for a while, just waiting for the first cool evening of early fall to make its debut.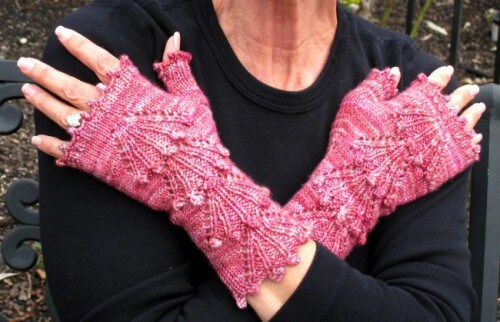 The Fan-cy Fingerless Mitts take their name from the fan-like lace and bobble motif that graces the back of each mitt, as well as the dressed-up picot edging that gives them a little extra touch of elegance.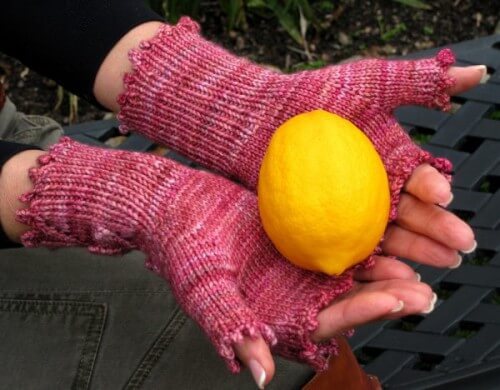 Ribbing on the inside of each cuff ensures a snug fit, and flows organically up from the picot cast-on. Malabrigo's Super Rosa DK was a great choice for the test project (love, love, LOVE the semi-solid rosy colorway here), and on US size 4 dpns, they went quickly – this is really a weekend project if you have a couple of TV shows to catch up on.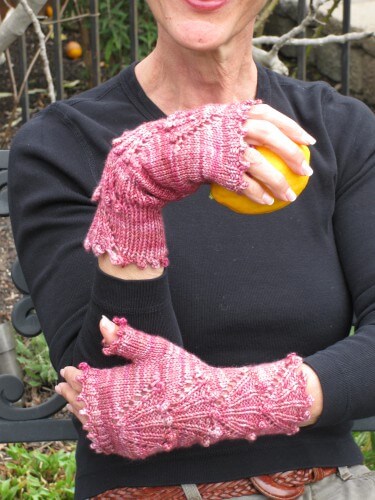 I love mitts that feel warm and cozy on my hands yet have a light, non-bulky appearance – lace motifs without too much openwork usually do that for me! I'll wear these in my office while I work on the computer this fall and winter – it gets chilly in here. And once we relocate to Chicago (as soon as we sell our house in California), I'll get even more use out of them.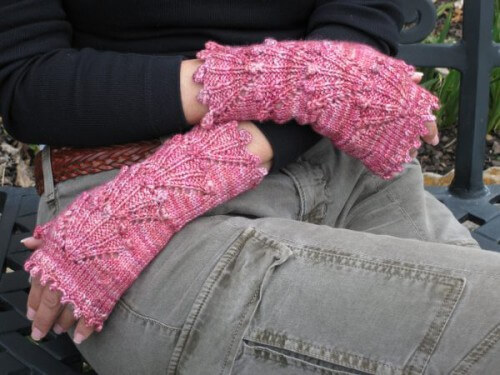 My fabulous test knitter, Glenna, worked up a pair of these mitts in Sundara Sport Merino in the colorway Harvest Festivities, which to me makes the fan motif resemble Gingko leaves as they turn golden in the fall. See what I mean?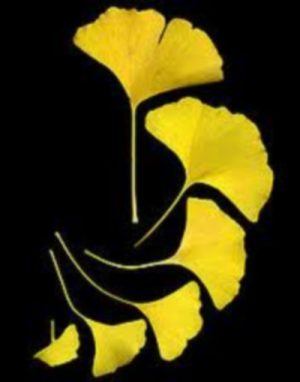 These mitts are made from an earlier version of the yarn; the current batch on Sundara's website is called Sport Merino II.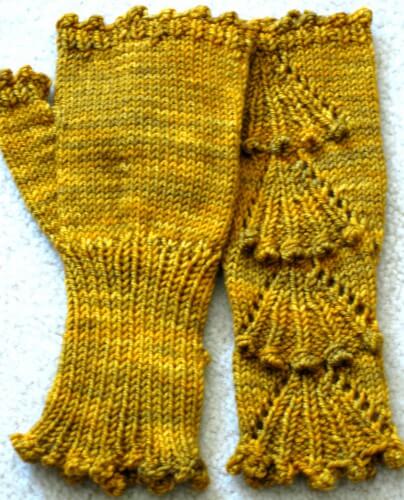 Glenna agreed that the fan-like lace and bobble motif is easily memorized. Directions for this motif are both written out AND charted in the pattern, so you'll have easy-to-follow instructions whichever is your preference.
For now, the pattern is up and available for $4.00 in my Ravelry pattern store.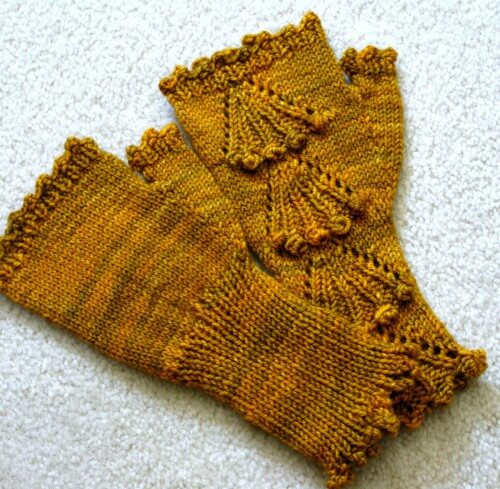 I will try to get it up into the pattern store on this site within the next week or so, but with realtors bringing their clients over to see our house at unpredictable hours, my time is hardly my own at the moment.
Hope you enjoy this little fall surprise. Following my design inspirations keeps me from dwelling too obsessively on the big changes ahead!