The Gyroscopic Cardigan is on the blocking board (taking forever to dry, I might add), and I am writing up more notes on the pattern draft for my test knitter.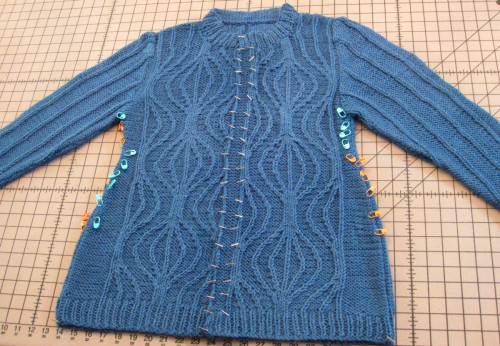 The pattern should be ready to launch by mid-to late-June. I still need to choose the perfect buttons for this project, which will actually snap closed. I will stitch the buttons to the front of the buttonband, but want the snaps to give extra stability to the weighty fabric that is the result of the heavy worsted weight project yarn.
The vibrant yarn color is most accurate above; the photo below, for some reason, is very washed-out.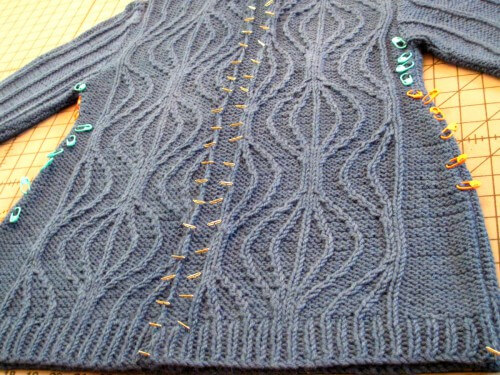 The Gyroscopic will be a cozy cardi in which to greet fall; it will even work for chilly summer nights. I know we're all about the linen, bamboo, and hemp now that summer is upon us, but I always think ahead to fall and my first project for cooler days.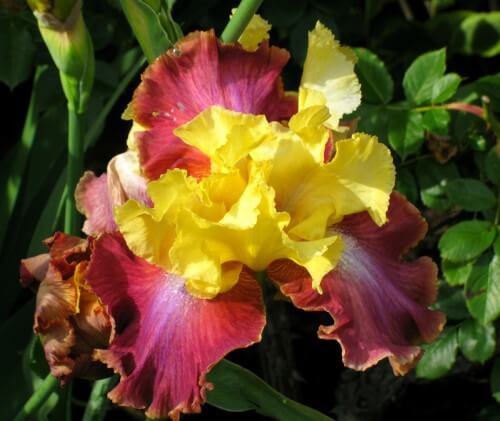 With everything blooming insanely in the garden right now, fall seems far away. But this weird weather we're having in the Bay area (barely 70 degrees even on the nicest days, and lots of drizzle and overcast skies most of May), makes me glad to know that I will soon have a warm new cardi at the front of my closet.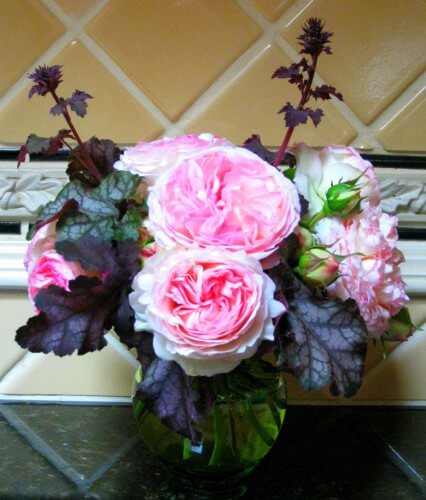 Ever since I cut loose on Mother's Day with a huge and colorful bouquet, I've been raiding the garden regularly – and uncharacteristically bringing armsful of flowers indoors.
These are a couple of my latest efforts. Sometimes, just a few blooms do the trick.