Saturday's Brave New Knits signing was such fun. It was a great opportunity to see Purls of Joy in its new space, right in the heart of downtown Healdsburg, one of the many charming towns in the northern CA wine country. It's a wonderful combination of colorful, open and cheery, with a great variety of yarn.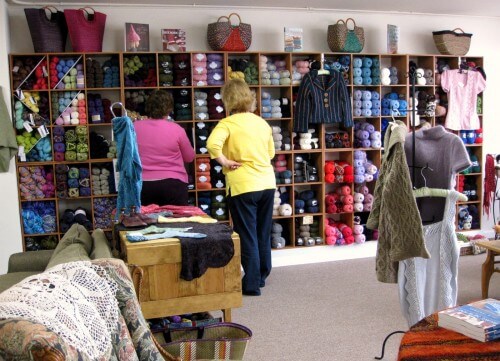 Charming owners Pat Boland and Rosanne Park were my hostesses for the afternoon. We had first met at TNNA back in January, where we chatted briefly about the possibility of my doing a signing/trunk show at their shop. It's so nice when those casual conversations actually result in an event as fun as this was!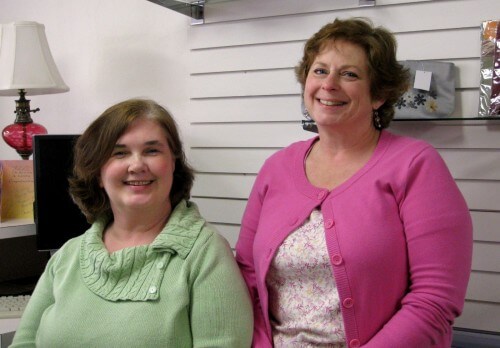 They turned all of the shop's display space over to the Brave New Knits trunk show samples, so everywhere one looked there were inspiring projects. I wish I had a dime for every customer who said that seeing the projects "in person" made them buy the book – and then some yarn to make one or two of the projects.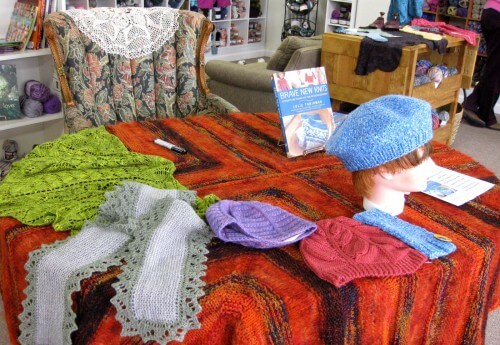 Some of the Saturday afternoon regulars were more than happy to talk about the book and get their copies autographed.
All in all, it was a very fun afternoon in one of my favorite areas. Lots of BNK copies flew out the door!