Congratulations to Kelly-Ann, who won the final pattern collection from the current issue of Knitcircus online magazine!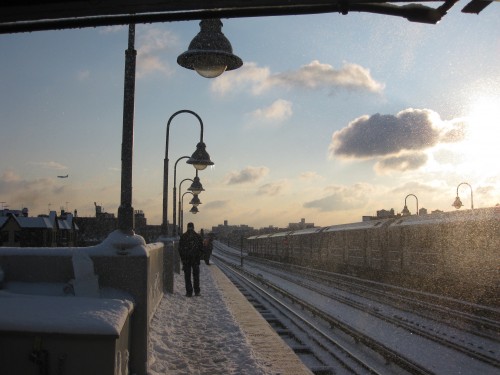 The above shot was taken in late January, when I was in NY attending VK Live among other things … late afternoon at a subway stop in Queens, snow on the tracks, whipped by the wind into a vortex of icy crystals that frosted your face as you stepped out onto the platform. You know what I'm talking about.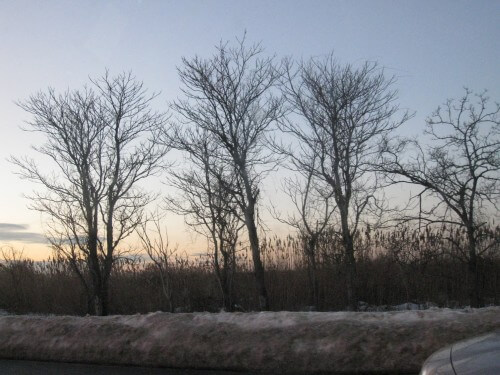 And our little impromptu road trip when we got stranded in NY over the holidays because of Snowmageddon, and wound up driving a rental car down to Dulles airport in the DC area in order to get to our next destination. Really made me envy people who live so close to their families that they have to travel only a few blocks to celebrate the big holidays together.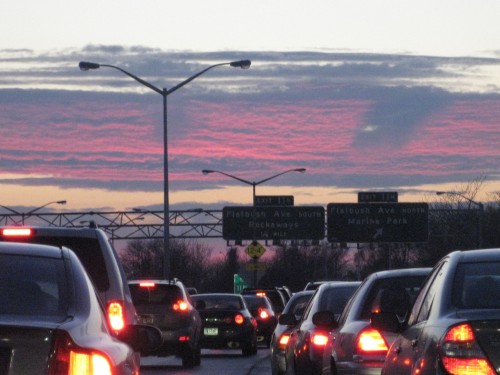 Traffic photos thrill me… there's something both comforting and desolate about driving along the highway as the sun goes down and the lights come on, when the road is full of cars and all those cars are full of people, too, having their own private conversations, listening to their own music or talk radio … the shared experience of being in the same place at the same time as all those other drivers, yet each driver in his or her own little world.
My, aren't we in a philosophical mood today.