… bring winter flowers. 
Lest you think the garden is asleep for the winter, let me correct that impression. There are a few spots and pots where even my mostly-green thumbs can't make anything grow spontaneously, and  it is necessary to import the color from our local nursery.
For those areas, cyclamen do the job nicely, being both fragrant and colorful.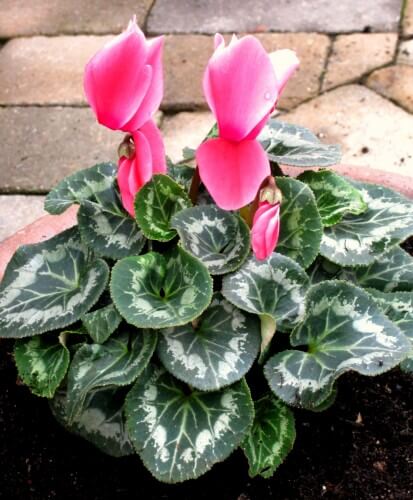 Outside the back door, the camellias are in full bloom. At night, they seem to glow in the dark – when it hasn't been raining, that is (which turns them soggy and limp in record time).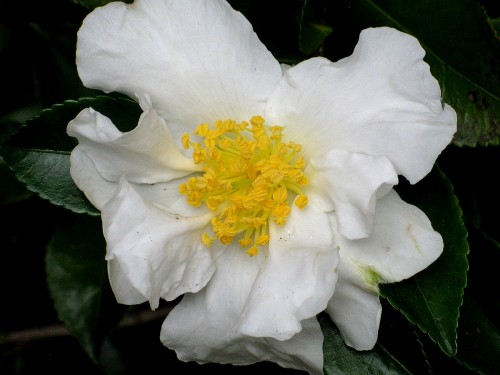 My favorites, the hellebores, are budding and will be in bloom in another few weeks.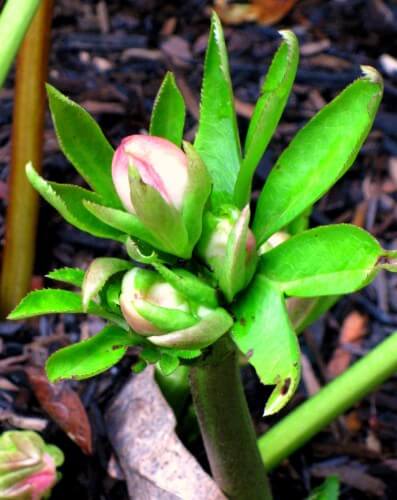 The Meyer lemon crop this winter is outstanding after last year's disappointment. Visions of lemon marmalade, lemon-infused olive oil, and frozen lemon cubes (for next summer's lemonade) are already dancing in my head.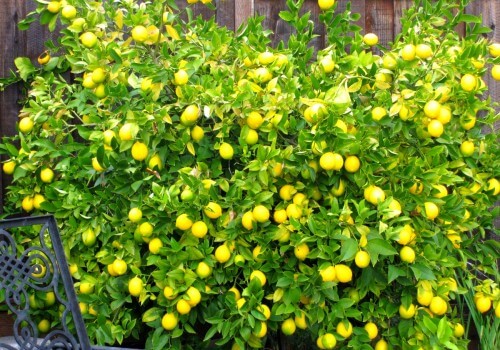 And this hairy specimen pitched her web right outside the front gate; some welcome for visitors, right? Her legspan was a good inch and she was hard at work spinning her web, but so far had not managed to lure anything edible into it… though not for lack of trying!