Although it seems that lately I don't have much time to knit other designers' patterns, Ysolda Teague's Ishbel shawl made a great plane project a few weeks ago.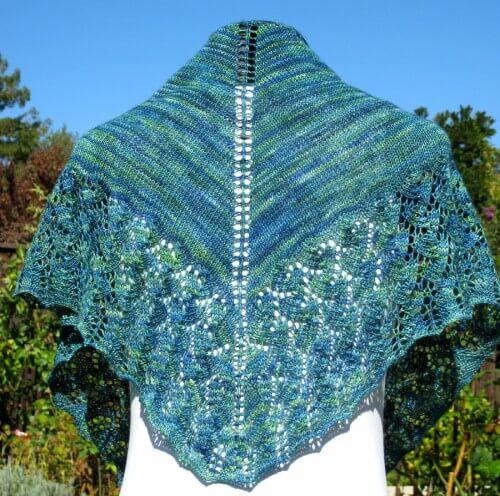 Everywhere I go, I run into a knitter who tells me with great excitement that she has knit up four Ishbels, or sometimes five, or maybe even as many as eight, no lie! So finally, I just had to try it for myself.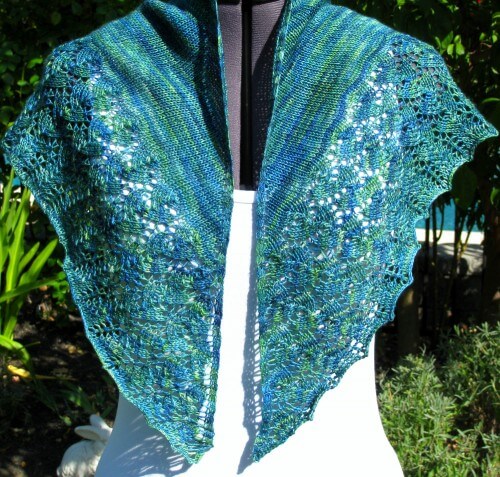 And I have to admit it is a very satifsying project; simple stockinette concluded with a simple lace border repeat. Great for a long plane or car ride. A wonderful way to show off a beautiful skein of laceweight or sock yarn.
Mine is in Malabrigo Sock, color #809, Solis. Mmmm… the scrumptious yarn in that divine colorway was as lovely to work as the project itself. I even had quite a bit left over of the single skein, leading me to believe I should have made the large version after all. Next time. I guess I might just become one of those serial Ishbel knitters….