Last night was the Brave New Knits signing and trunk show at ImagiKnit in San Francisco. Allison was a most gracious hostess – she and her staff (thanks, Jonah and Jocelyn!) cleared a table and stripped display forms for me so quickly you'd think they had a lot of practice.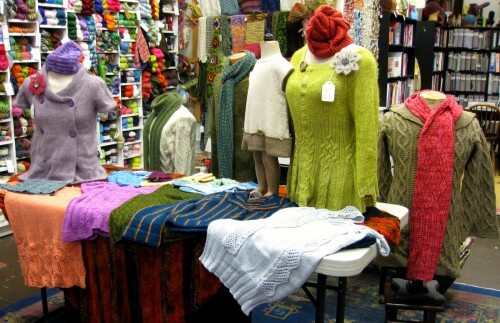 Can you believe all the yarn behind my trunk show? The entire shop is packed with gorgeous yarn just like what you see in those cubes behind the BNK display!
Hilary Smith Callis (The Yarniad) was really the star of the evening. Here she is modeling her own Koukla project. I love, love, LOVE those pockets!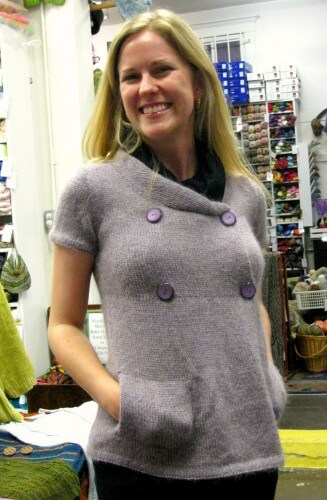 And below is another view of all that amazing yarn stocked by ImagiKnit – it's truly staggering when you see it in person! In fact, a couple of skeins of Madeline Tosh Sock yarn jumped into my bag when I wasn't looking, and insisted upon coming home with me. Don't know quite how that happened, but I'm sure it has something (or maybe everything?) to do with my terminal lack of willpower. Thanks for enabling me, Allison…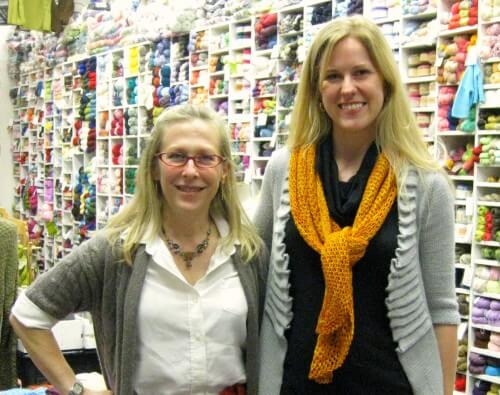 Some people get to be both tall & beautiful, and some of us make do with short & sassy.
Hilary brought her posse with her to the event, and they had a field day trying on projects from the book.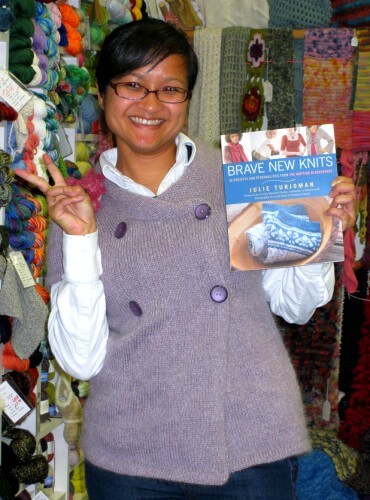 Rocking the Johnny Rotten Jacket. How sharp is that?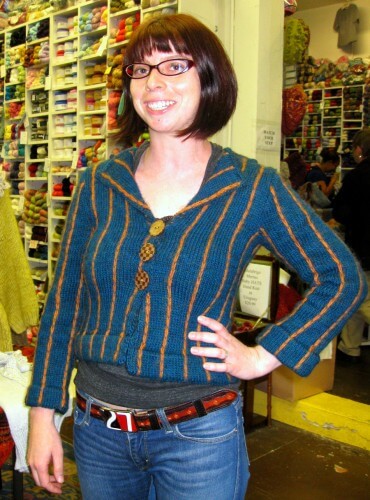 ImagiKnit is located at:
3897 18th St. (at Sanchez)
San Francisco, CA 94114
(415) 621-6642
Hours: Monday-Saturday 11-6:30, Sunday 11-4