While we chatted over coffee last year, in a busy Starbucks near her office in New York City, Melissa gave me a peek at her bursting-with-ideas design notebook. As we discussed her knitwear designs and inspirations, she pointed out a few sketches of stunning garments that could be suitable for Brave New Knits.
When she came to the Origami Shrug, I hesitated for a fraction of a second – I hadn't seen anything like it in all my years as a knitter, and I was definitely intrigued.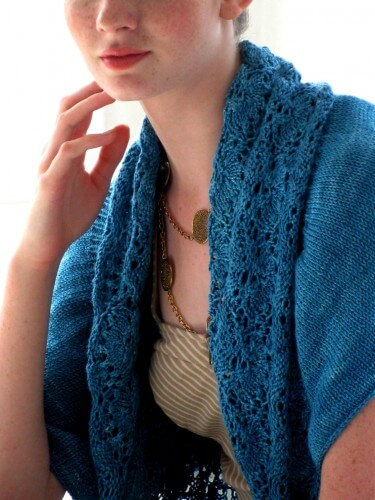 By the time she had finished describing its unique style and construction (Reversible lace! A single seam!) I was sure this would be the one. And what a stunning success it is.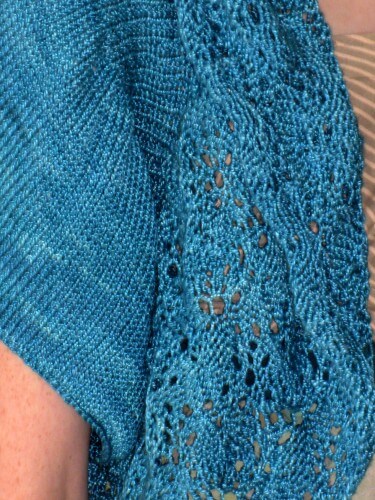 Melissa has been busy since we last talked. Her fabulous Aryn Tunic Cardigan was featured in the Fall 2010 issue of KnitScene, and as she describes it: "All that texture + pockets + big wood buttons = LOVE!"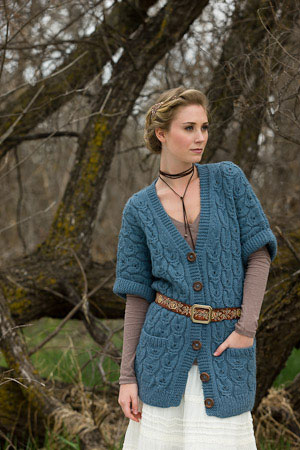 And her Elementary Vest is in the Fall 2010 issue of Interweave Knits, offering simple but effective colorwork for knitters wanting to try it out: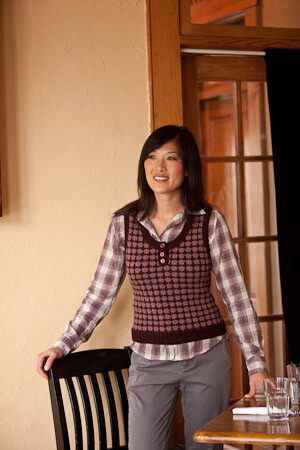 In addition, she decided last fall that she really needed her own website, designed to her very specific taste, and so neoknits.com was born. Having a beautiful new home on the web makes it easier to get excited about her knitting-related activities, now that Melissa has bounced back from a months-long break to cope with what she calls "a bit of burn out."
The neoknits.com site has been rejuvenating all round. "With a fresh design, I've been much more inspired to keep up with my blogging, even during those periods where secret knitting tends to make blogging difficult."