Angela's blog,
Knititude
, was one of the first I discovered when I chanced upon the knitting blogosphere. Living in Italy with her family at the time, and recounting her internationally-flavored knitting exploits from the charming town she called home, it was a vicarious thrill to see Angela knitting at Lake Como and on her family's weekend excursions to one picturesque Italian village after another.
With her commitment to sharing the details of her inspirations, modifications, and final results, Angela's blog also offered her unique perspective on her designs: it seemed almost as if her readers could see inside her head as she developed each new pattern.
Her project for
Brave New Knits
is as versatile as they come, offering a combination of interesting texture along with simple shaping. The fantastic semisolid yarn used in Angela's project is from Canadian company 
Handmaiden
, and is a lush blend of silk and wool. Here's a sneak preview: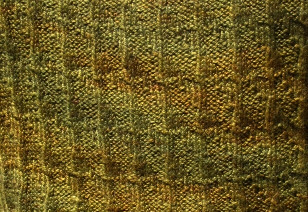 As she tells it, the function of her blog has changed over the ensuing years: "When I started blogging, I was trying to build up a readership so I could start selling knitting patterns; finding (or creating) a market for my knitwear designs was always the main motivation behind my blog.  Having said that, a blog definitely creates a life of its own, and mine has become a nice way to interact with knitters and other designers." Although she posts with less frequency now, she continues to make the effort to write about the inspirations and processes behind her designs.  
Returning to live in the US in the last year, Angela admits that "real life" has intruded on her best intentions. "… the transition has taken up a lot of my time.  As a result I have had to decide whether I prefer to spend my time designing, blogging, or knitting, and honestly, designing takes priority over blogging." Which is not to say we don't hear from her with regularity even now.
With her keen eye for the stitch, texture, and design qualities that will result in a popular project, Angela's patterns continue to appear regularly in national knitting publications such as Interweave Knits and Vogue Knitting, as well as online in Twist Collective. An additional feather in her (beautifully knitted) cap is that her designs were chosen for the covers of Vogue Knitting Fall 2009 (the
Vine and Leaf Beret
):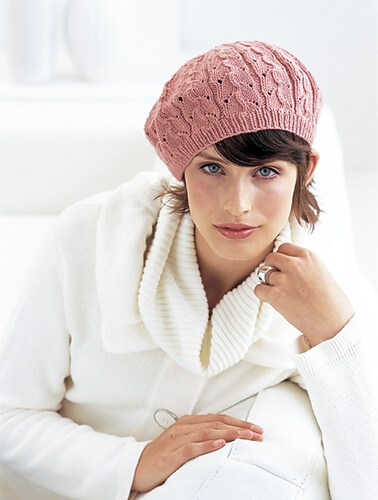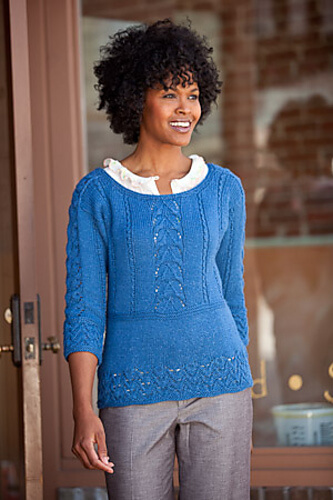 Like many active designers, Angela has discovered that Ravelry has evolved into one of the best resources for knitwear designers,  "…. especially now that they have recently updated their pattern search tools.  [It] has made it easy for knitters to find patterns using an incredible number of search terms, and has also made it easy for knitters to find their favorite designers– just about every designer I know is on Ravelry." And fortunately for those of us who follow her knitwear design trajectory, Angela is among them.