Two titles in a row that feature bad puns… oy. Just couldn't resist.
Today's garden extravaganza is the iris population that has overtaken the garden. While the roses are mustering their strength for the long haul of late spring/summer blooms, the irises stand proudly in full regalia right now.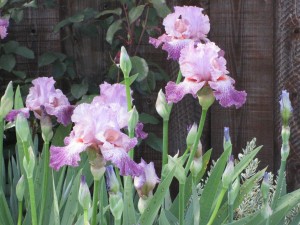 Some of them smell like grape soda, some like violet candy, and some like cotton candy – they are really amazing.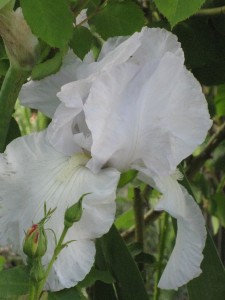 It must be pretty obvious from these photos that I am most attracted to the frilly, giant irises.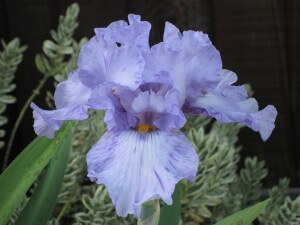 The garden had a few forlorn clumps of irises when we first moved in, and over the years I have supplemented those with enthusiasm.
When we lived in Montclair, NJ, it was a family tradition to visit the beautiful Presby Memorial Iris Garden every spring. That is where I first realized the incredible variety of irises out there, and where the first hint of my current passion was born.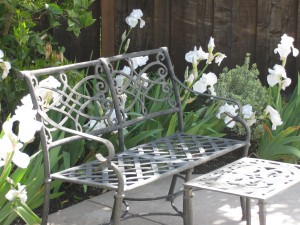 A decade later, I've learned (a bit too well) that the Schreiner's Iris catalogue offers substantial volume discounts that are as irresistible as the colors and fragrances of the flowers themselves.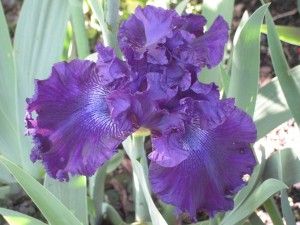 I've also learned that there's no such thing as too many irises in one's garden, and that it is always possible to find a spot for one or two more – similar to the way I seem to be able to make room for one more skein of gorgeous yarn even when a dispassionate observer of my stash would consider that impossible.