While I'm out and about visiting family this week, let me share what's happening in the garden. All the knitting will be accompanying me in my travels, so expect to see more knitting content upon my return.
I'm just mad about yellow… especially when it appears in the form of spring's first daffodil.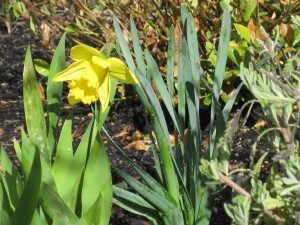 Let's take a closer look, shall we?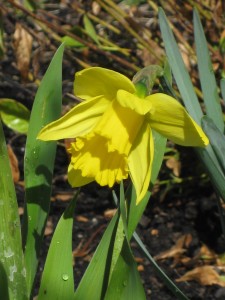 Looks like a daffodil to me!