God only knows why, but this was how I felt compelled to spend a chunk of the weekend before my hand surgery: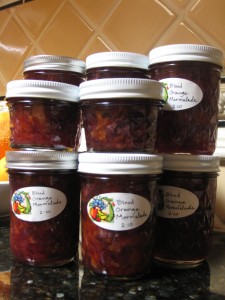 Making a big batch of blood orange marmalade. Bags of these treats show up in our local Trader Joe's for just a few weeks at this time of year, and I always pounce on them. A couple of years ago after experiencing the delicious sweet-tartness created by a big dollop of this jam in a bowl of plain yogurt, it became a regular part of my jam-making repertoire.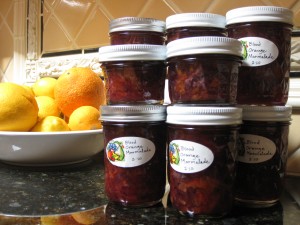 So there you have it. Now I am mentally prepared to go under the knife. Catch you on the flip side.