My February Lady Sweater just might be done by February if I keep working at this pace. Now that I've completed the body and picked up the sleeve stitches, I've allowed myself to do a little button-dreaming. And that is infinitely more complicated now that I've discovered Green Ray Productions' Button Division. Jodi's site on Etsy has turned into a sneaky, addictive little habit;
Bad mood? I know! Let's check out Jodi's latest fabulous buttons!
No chocolate in the house? No problem; some of Jodi's buttons will be an equally wonderful treat!
You get the idea. So I have some pretty amazing options in my button box. Playing with those possibilities is not only a seemingly harmless but insidious form of procrastination, but a continuing source of inspiration and encouragement to complete the darned sweater so I can sew on the buttons already.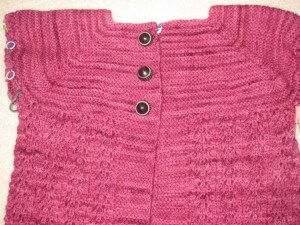 See what I mean?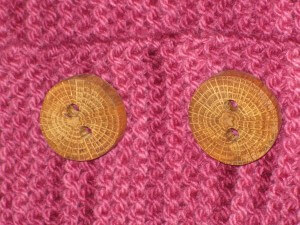 On the machine knitting front, I've mastered striping! My favorite orange-striped, V-neck Noro sweater that I adore is being reincarnated in the colors of an oil slick on a windy day; sludge greens, overcast sky grays, and oily, oozing purples and blues. My, doesn't that sound attractive? And yet, it is – at least to me, and I hope, to my daughter, who professes a love of these colors and is the intended recipient of this particular garment for Hannukah.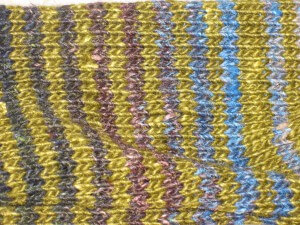 All the pieces are done, so I am using precious spare moments to weave in the ends and will soon block and assemble it.