I was in New York City last week for a specific, very exciting reason: the photo shoot for my upcoming knitting book, Brave New Knits . Never having participated in such an event, I was not about to miss the chance. And since my hand surgery a month ago has required a depressingly long hiatus from actual knitting, this was two days of blissful compensation. 
What an amazing experience it was! Everyone from the models to the photographer (that's you, Jared),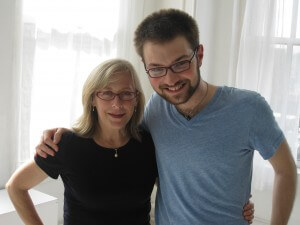 from the stylist and make-up artist to Rodale's art director and editor, were on hand in the studio to make sure the shoot went smoothly. Having a stylist and models with experience modeling knitwear made a huge difference; they really understood the need to make the knitted projects the focus of each shot. 
I can't show you much, but I can give you a peek: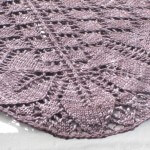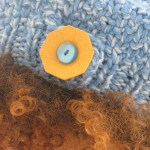 It's all in the details, right?