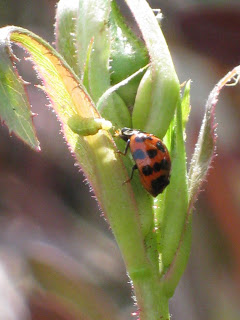 I'm gonna get you, sucka!!
There's always an element of magic in the spring garden, where from one day to the next I can watch this: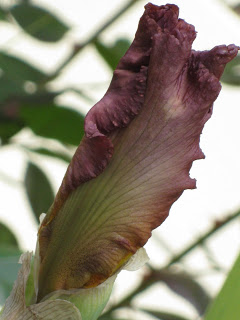 slowly unfurl itself into this: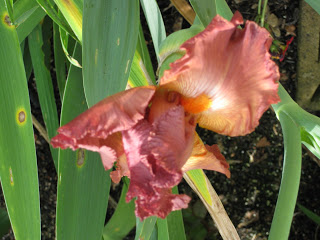 and finally, reaching its full glory, into this: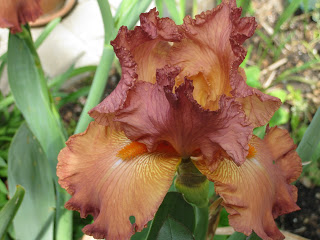 Early response to the Guinevere Evening Cardi has been very positive on Ravelry, inspiring me to get busy writing up the pattern ASAP. I have notes – lots of them – that will be fairly easy to write up into a multi-sized pattern.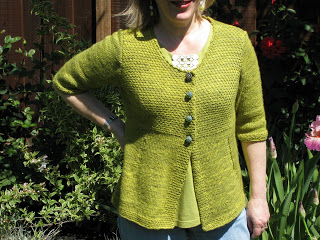 What I don't have yet is a test knitter, and I'm reluctant to put a sweater pattern out there unless it has been ruthlessly examined by other knitters first. If anyone would like to test knit this design, let me know and I'll send a suitable yarn along with the pattern as it stands.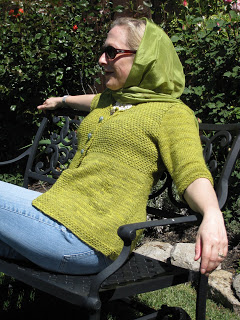 Just call me Grace – Grace Kelly, that is!
The vintage buttons were such a joy to use – finally. I saved them literally for years, waiting for something special to give them a home. The top one is the enameled turquoise, and the other three are the iridescent blue and green domes. As mentioned elsewhere, I applied large snaps to the inside fronts of the cardi, and stitched the buttons to the outside where they lie nice and flat.