Thought I'd surface for a bit to report on the launch of A Head For Trouble last week.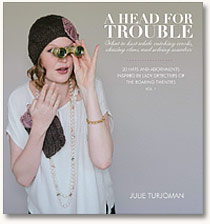 After all, it's important to come up for air now and then, even during a very busy time. The enthusiasm that greeted the release of this new book has been truly wonderful to behold.
It seems to have struck a chord with knitters who watch shows like Downtown Abbey, see the amazing 1920s clothing designs worn by Lady Mary and the rest of the family, and wish they could own knitted versions of them. I don't know about you, but I can imagine Mary heading off in the cloche below to manage the latest estate crisis.
It was inspired by Carola Dunn's lady detective character, Daisy Dalyrymple, who never left home without her "emerald green cloche" in the first few books of the series.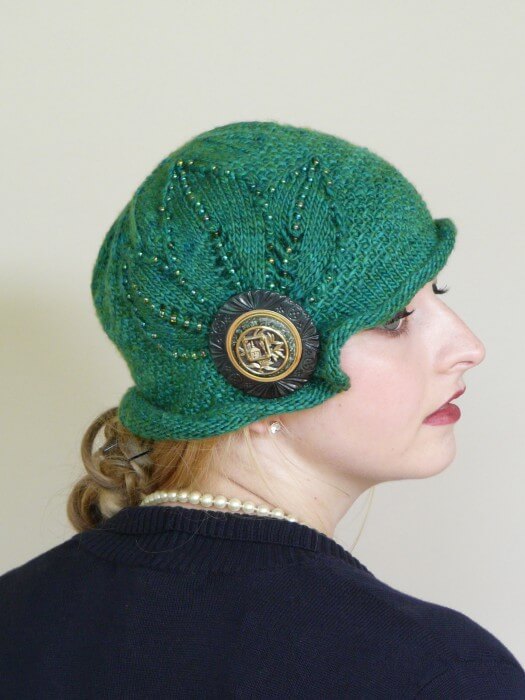 And can't you just picture Downton's newly chic Lady Edith swanning off to London in the cap below? It was inspired by Agatha award-winner Catriona McPherson's series featuring the lady detective Dandy Gilver, who is a proper lady only when it suits her. Sound like anyone else you might know?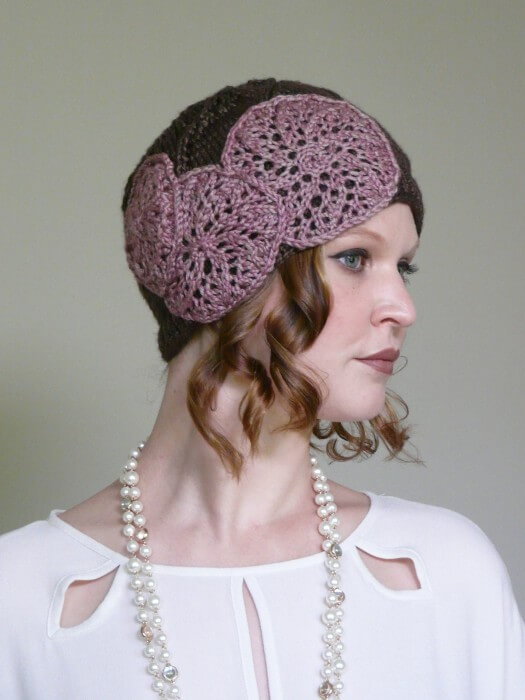 It's also been so interesting to see the countries from which knitters are ordering the book; the U.S and Canada, of course. But also France, Denmark, and the U.K., where the e-book has been especially popular, probably because mailing a paperback to Europe, I recently learned, costs $23.50 via Priority Mail International – almost as much as the book itself!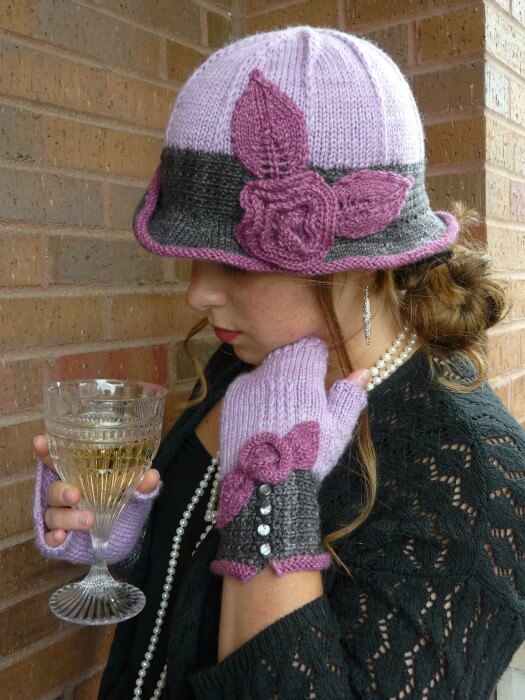 A Head For Fashion , the bonus collection with six additional Roaring Twenties-inspired hat and accessory patterns, has been equally well-received. The Coco Cloche, above, has been a favorite.
Here's the deal: Anyone ordering both the paperback AND the e-book of A Head For Trouble together will get the bonus collection PDF for free until Oct. 31. Anyone ordering either the paperback OR the e-book of A Head For Trouble will get the single pattern of her choice from the bonus collection. Either way, it's always a treat to get something free!