Only one week to go until A Head For Trouble's pre-order promotions begin.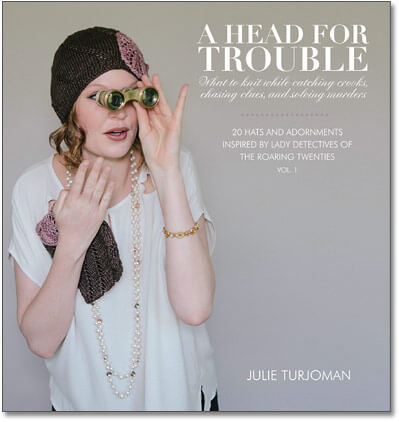 I hate to admit it, being a grown-up and all, but I'm having a really, really hard time containing my excitement.
Because given my tendency toward excess, I couldn't just create a new book with 20 projects in it.
Oh, no.
That would be far too restrained for me. Sometimes I believe, to paraphrase Mae West, that "too much of a good thing is wonderful."
So here's what I did: I designed a collection of six bonus patterns – five additional hats and an utterly charming pair of fingerless mitts, also inspired by the Roaring Twenties. These will be available online as a PDF only. Let's have a little sneak preview: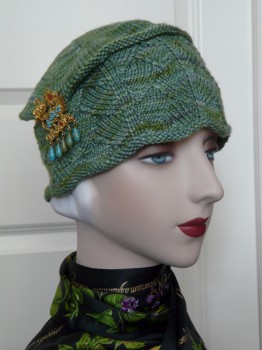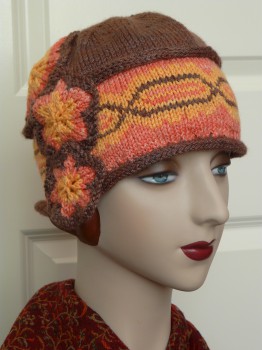 All six of these bonus patterns have been collected into a mini e-book called A Head For Fashion, and you'll be able to purchase it right around the same time that A Head For Trouble is released.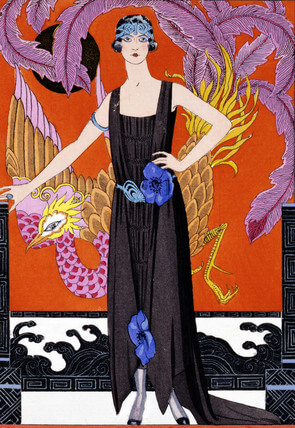 Why A Head For Fashion, you ask? Each of the six bonus projects is inspired by a female fashion designer who was known for her innovative hat creations, and was active during the 1920s, such as Rose Talbot (one of her stunning millinery designs is modeled below on the left) and Simone Mirman, who rose from poverty to become "Milliner to the Queen" of England during her long life: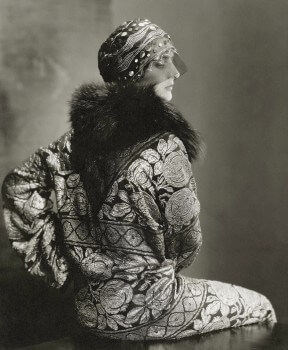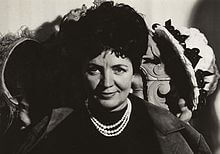 But here's the really exciting news: if you pre-order both the hard copy and the e-book of A Head For Trouble together during the promotional period of October 15-31, 2014, you will get this bonus e-book for FREE.
If you decide you want only the hard copy or the electronic version of A Head For Trouble but not both, of course that's fine, too. Not to worry – you'll still get something extra special.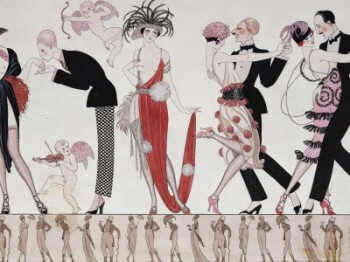 Purchase either the hard copy or the electronic version during the promotional period, and you will be able to choose any one of the six bonus patterns from the e-book for FREE.
The individual patterns from the bonus collection will be available to purchase both on Ravelry and here on my website for $5.00 each. The mini e-book collection will be available to purchase as well, for $14.95…. and any way you look at it, that's an amazing deal. The collection includes special features such as detailed instructions for sizing and styling to ensure your success with the patterns, as well as resources for the fabulous notions you'll see on the projects.
More information and bonus collection photos coming soon!