To hear my podcast interview on Yarn Thing with Marly Bird, and our discussion of the projects, fibers, and inspiration for Knits That Breathe, just click on her name above. Read the show notes here for all my pertinent data.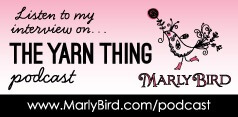 Marly is an interviewer's interviewer. She puts her guests completely at ease (at least, this one certainly was!), and asks thoughtful questions that keep the conversation going effortlessly.
On the new books front, I'm loving Betty Salpekar's Solefull Socks: Knitting From the Ground Up. Betty and I met at a Visionaries self-publishing workshop earlier this year, and I was enchanted when I took a look at her book.
And what a gorgeous book it is. In a large format hardcover, Solefull Socks contains beautiful, tempting photographs of the projects, painstakingly detailed charts and diagrams, explanations of the sock architecture, and useful tips and hints to make your own journey into Solefull sock-knitting as enjoyable as possible.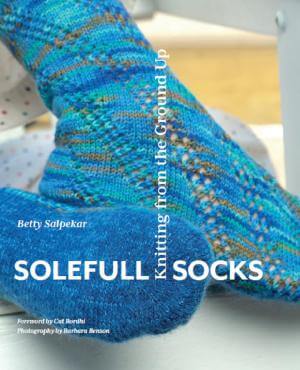 Betty has completely re-imagined sock-knitting, devising a method that should please even the most sock-averse knitter. Her technique builds up from the sole, wrapping the sock around the wearer's foot and up from there.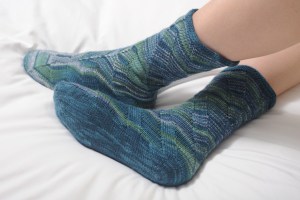 But make no mistake; this is not like any other toe-up sock knitting you've read about. In fact, it's unlike anything you've ever seen before in the world of socks. Amazingly, Betty's invention lends itself equally well to lace that traverses the foot and ankle: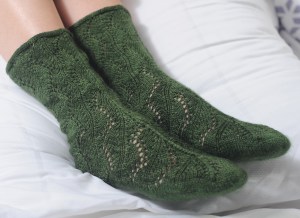 and colorwork, such as this diamond pattern: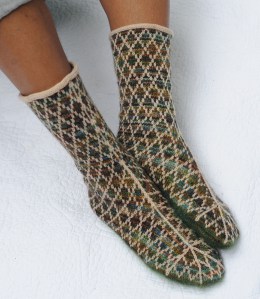 as well as textured stitches: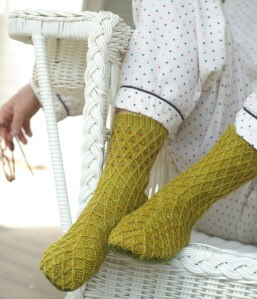 It seems that no matter what pattern one incorporates into this technique, the end result will be wearable, comfortable, and attractive on the foot. This is a book worth seeking out and adding to your knitting library, whether or not you consider yourself a sock knitter. The technique is so unusual, yet so practical and visually appealing, that every adventurous, curious knitter will want to give it a try. I know I will!