For those of you who don't know this, I have a daughter who lives in NYC. She just had a birthday, and since we hadn't seen each other since last Christmas I was overdue for a Dose of Daughter.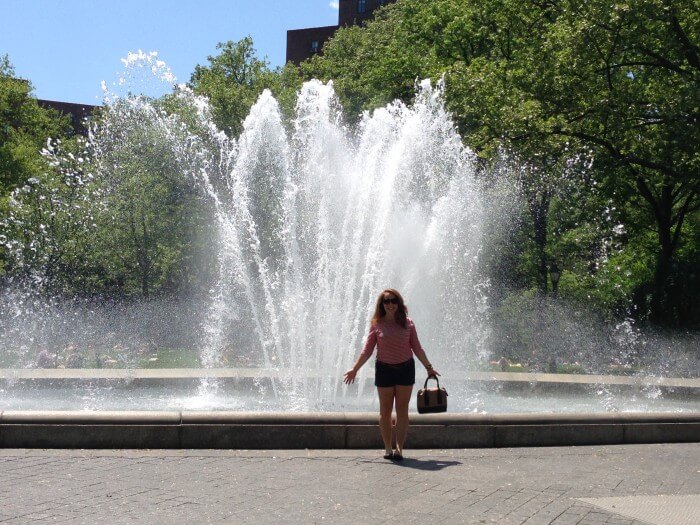 Last Friday, I was up at 3:30 am to catch my flight – and freely admit I'd stagger out of bed that insanely early only for someone I love. I stayed over at my uptown sister's informal B & B, otherwise known as a very comfortable couch.
The early flight meant that my daughter and I had an extra whole day to visit, and she was kind enough to take Friday off from work so we could really enjoy ourselves. And by "enjoy," I mean mostly shopping and eating, though not necessarily in that order. Dinner at Hotel Chantelle on the Lower East Side included this duck pâté with all the fixins.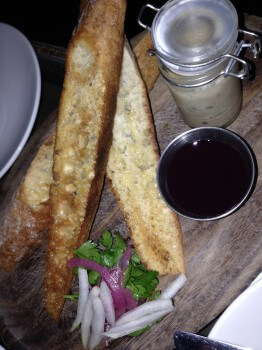 Saturday was absolutely gorgeous – sunny, 70s, and breezy. Exactly what a day in late spring should be like. Perfect for a guided tour of my girl's new neighborhood (she's moving in early June) as well as a trip to Brooklyn for a visit to Smorgasburg – an artisanal food fair held every weekend in Williamsburg. In other words, more eating.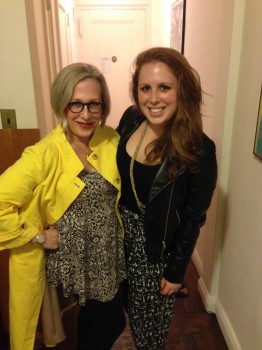 In the midst of Williamsburg's beanie-wearing crowd of twenty-something hipsters, I felt ostentatiously uncool.  But my lack of urban hipster cred did nothing to impair my appetite. 🙂
And Sunday gave us more sunny skies, inspiring a walk with my daughter around the reservoir in Central Park.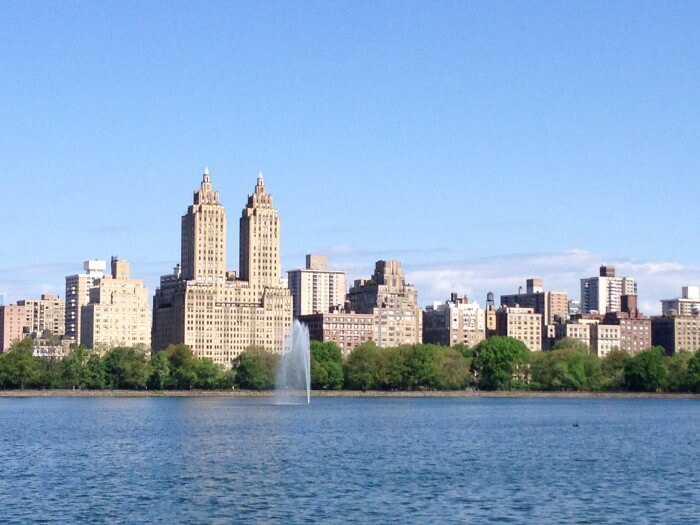 I had a bit of a thing going for the Central Park bridges that lead to an outer path. Each one was different, and each one had its own wealth of beautiful, graceful design details.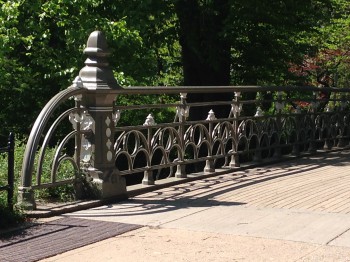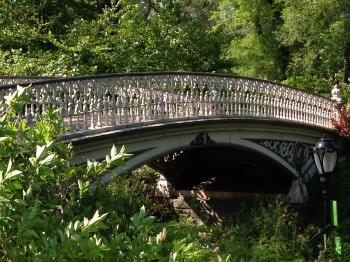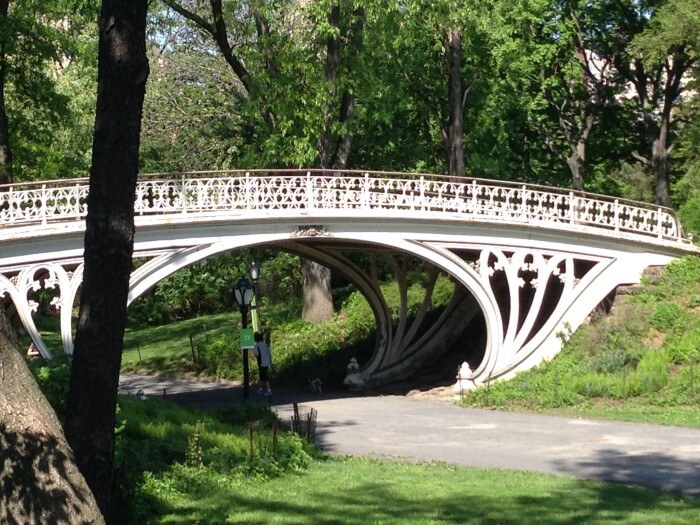 After the exercise, it felt a bit less gluttonous to go to my sister's apartment for brunch, even though she made a french toast casserole that was as decadent as it was delicious. Got to see my niece and nephew, a rare occurrence but a happy one.
Then back to the airport and home by dinner time. It was a lovely – and much needed – break from my routines.