With a pot of our family's favorite "turkey carcass soup" simmering on the stove and the rest of the Thanksgiving leftovers winnowed down to manageable size in the fridge, I have a few free moments.
The hat swap is complete because now I am the recipient of my very own "Selbu Modern" cap, the pattern for which is available for free on Ravelry:
The yarn is superwash Fingering Merino from Sundara Yarn, in Midnight Sky and Red Roses (from my stash). I adore the way little sparks of lighter blue illuminate the navy and black of the background, and the lovely warmth of the red against them. As usual, Sundara is brilliant when it comes to color.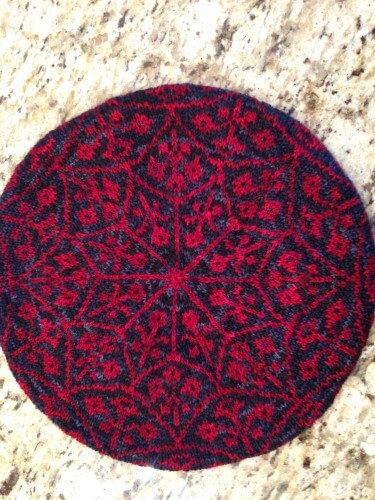 The palette was selected to go with my winter coat, and I couldn't be more pleased!
My friend W. also gifted me with the most wonderful additions to my owl collection, one of which is this pair of lovely cherry wood knitting needles in US size 7 (one of my most often-used sizes) from Indian Lake Artisans.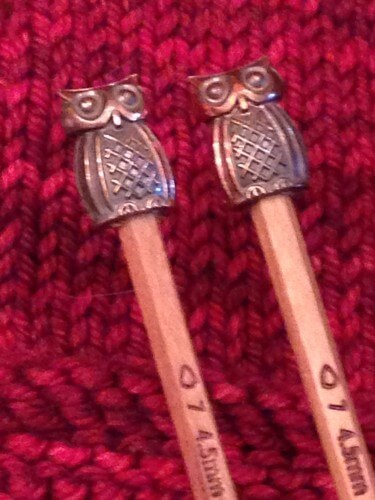 The wood needles are turned to form a hexagonal shape, which is supposed to be more comfortable for the knitter. They are available in 14″ and 10″ lengths. I can't wait to take them out for a spin!