This has been a hard secret to keep. Really, really hard. I'm not known for my patience, nor for my love of delayed gratification. But for Knitty's First Fall Surprise issue, it was worth it.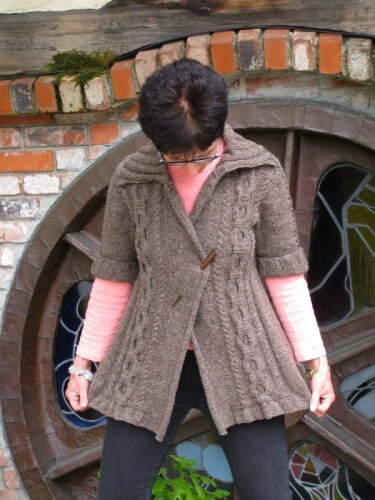 Say hello to the Quercus Cardigan, featured in the new First Fall and Holiday Headstart Surprise issue of Knitty.com.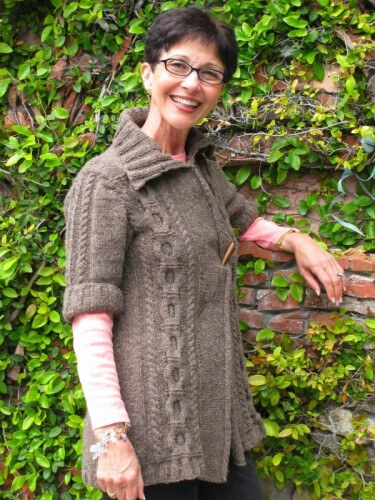 I've submitted design ideas to Amy Singer, Editor of Knitty, for years – to no avail. But the pain of rejection was always tempered by my love for the magazine and by my feeling as each issue went live that I'd just have to step up my game if I ever wanted to join such illustrious company. In other words, Knitty always inspired me to do better.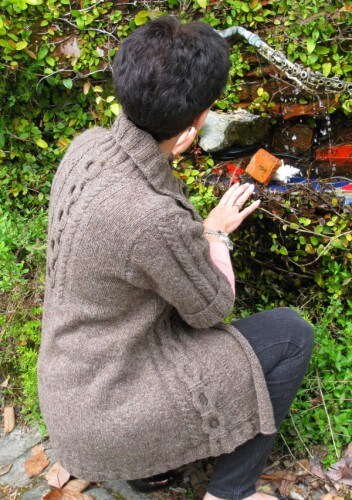 The Quercus Cardigan is the first of my efforts to be accepted by Knitty. I couldn't be more thrilled.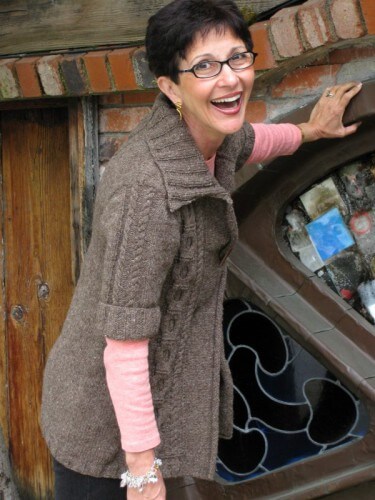 Although I live in California where the weather is mild, if not downright hot, most of the year, I nonetheless love to wear sweaters. It has a lot to do with the fact that my little house was built in 1948 and is poorly insulated. As a result, during the winter months it is almost as chilly indoors as it is outside.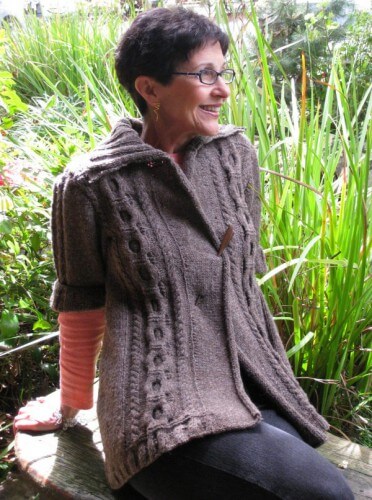 The Quercus is my answer to late summer breezes, crisp evenings, a sudden pick up in the wind, and every sort of changeable weather; elbow-length sleeves (which could easily be made full-length if desired), an open front that can be secured with a favorite shawl pin, and a collar that can be gathered around the neck for warmth when needed but left to lie flat otherwise.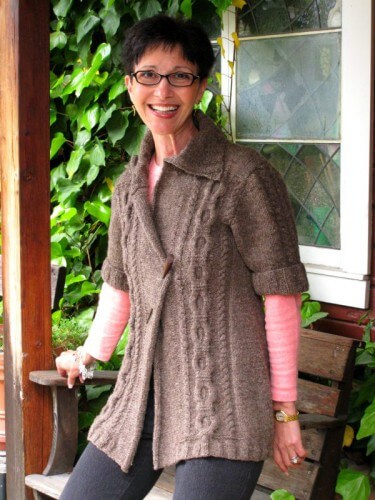 Quercus's cable pattern is easily memorized. It is just challenging enough to keep the knitting interesting, but not so demanding as to require constant, undivided attention. In other words, on US Size 8 needles it's a pretty quick knit that looks far more complex than it actually is.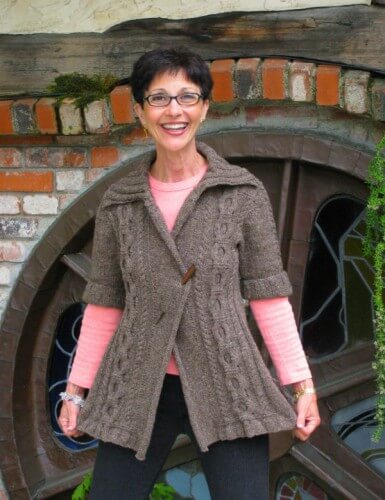 Jared Flood's Shelter yarn was a pleasure to work with. It shows off the cable stitches wonderfully, and softens considerably with blocking.
It has a nice elasticity as well, and loosens up after blocking – which is why the pattern recommends checking your gauge on a BLOCKED swatch. It's worth taking that extra step to ensure the best fit in the final product, trust me.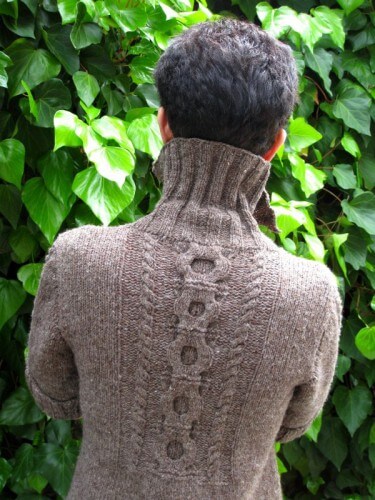 Knit in one piece to the underarms, where it is divided for the front panels and the back, the garment has very few seams. The cardigan's back cable motif goes just as far as the waist, from which point the cardigan flows gently and flatteringly over the hips.
Sized to fit from a 34″ to a 54″ bust, this is a cardi that will suit just about everyone. For the tiniest among us, I suggest making those open fronts perhaps an inch narrower on each side – as written, they overlap generously.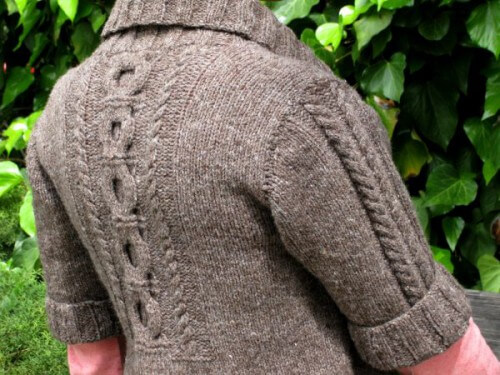 The sleeves are knitted in and shaped with short rows from the shoulder to the underarm, and are then worked down to the ribbed cuff. Since I love any technique that eliminates seams, this is one of my favorites.
Among other designers, Wendy Bernard of Knit and Tonic fame devotes a lot of ink to this technique in her book, Custom Knits.
I enjoy the method because it eliminates all the effort required to painstakingly fit a separately-made sleeve into the armscye as in typical sweater construction.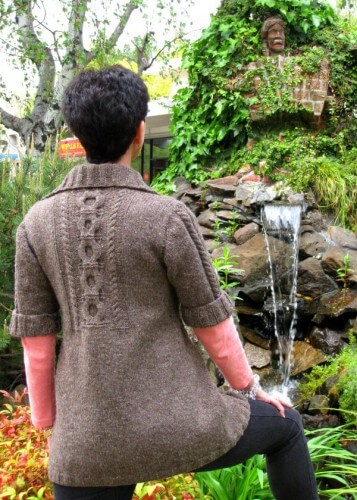 Many thanks to my good friend Suzy for her expert modeling. She really got into the spirit of things, and was beyond patient as we scouted to find just the right location for our photo shoot.
As you may notice in these photos, there is a talented and unusually creative brick-worker in my town. His idiosyncratic brick sculptures can be found in several out-of-the-way locations in our downtown retail district, and he was kind enough to let us hold our photo shoot in the most unusual spot of all.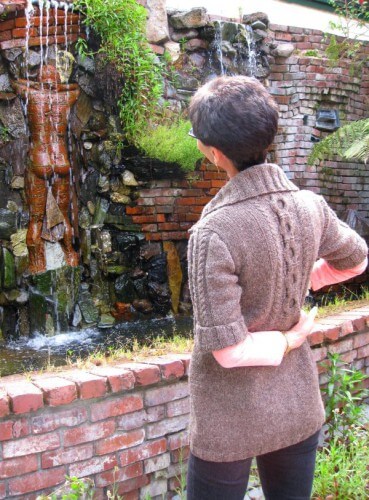 I hope you'll enjoy making your own Quercus as much as I enjoyed designing it!