Although at first I thought I'd make a simple stand-up collar for this little cardigan, I was having so much fun working strategic increases (along the center back of the collar so it would spread a bit more and lie a bit flatter) that ultimately I worked collar points to frame the top button that will close this little gament at the neck.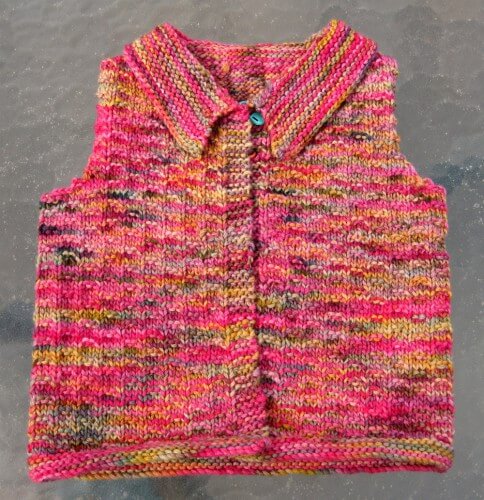 Here it is, close up (and regrettably blurry):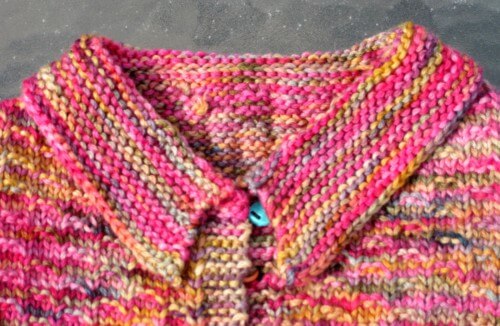 And of course, working outside as I've been for the last few days, I keep getting distracted by the garden. This bright yellow ranunculus began its life in a 4″ pot from the drug store about 3 years ago. I stuck the entire plant into one of the garden beds, not really expecting it to survive, but here it is, year after year.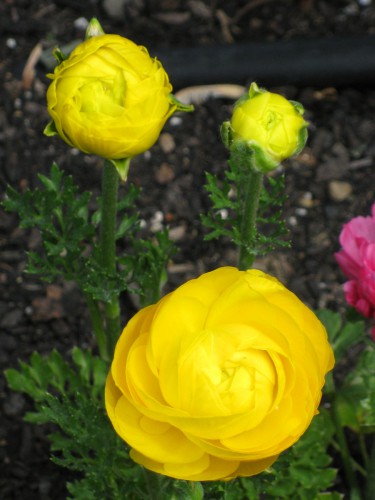 And here is more of the mysterious spreading plant the name of which I can never remember.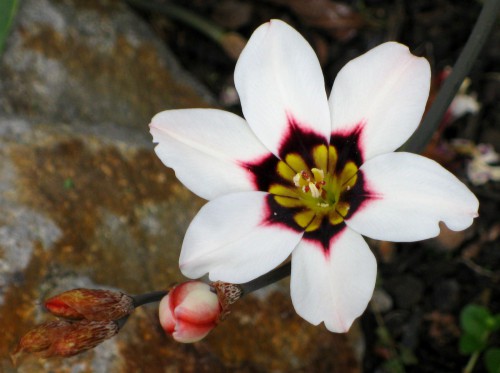 They bloom in white, pink, deep red, and orange, and the centers often differ from flower to flower.