Those of you living in the frosty, snow-covered parts of the world might want to stop reading right here. I can't help you.
In northern California, you see, we are in the midst of a week of "faux spring," and yesterday the temperature went up to 80 degrees. I sat outside with my knitting, but was so drunk on sunshine that not much progress was made. I just had to soak it up, and in a week or so when our winter rains start up again, I'll remember this respite.
With no new knitting content to share, instead I thought I'd show you what is blooming right this minute in my garden.
For example, these primroses, which are perennial and thus pop up like colorful clockwork every winter outside my front door.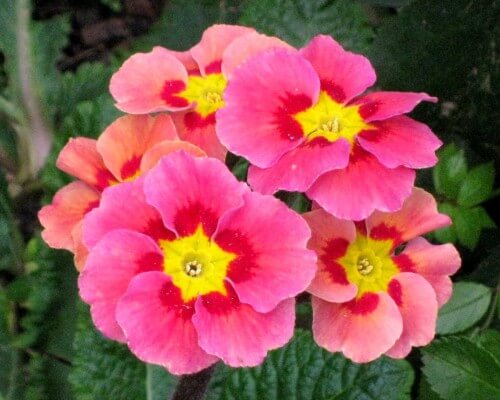 We planted a couple hundred more daffodil, narcissus, and crocus bulbs last fall (you think to yourself, "How can I possibly find spots for so many more bulbs?" yet before you know it all those little bags from the nursery are empty), and already some are in bloom.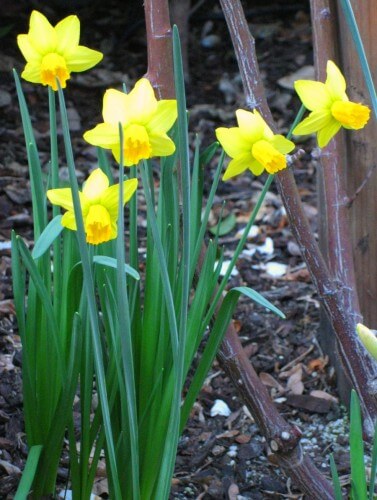 The flowering quince is among my favorites; they bloom before their leaves come out, giving them a lovely Japanese-y structure and simplicity that makes beautiful arrangements.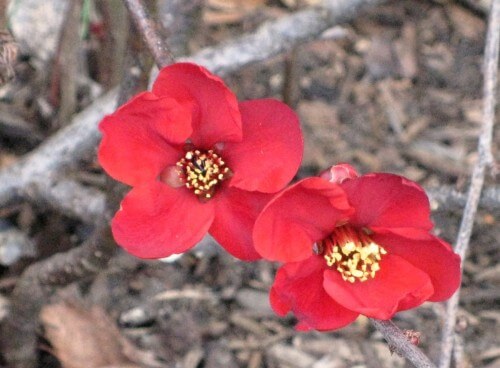 And of course there are the hellebores. Ah, yes.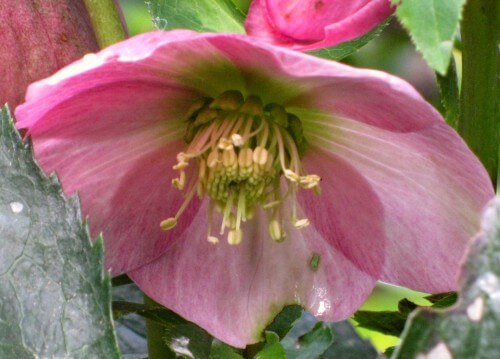 And those ruffled, freckled show-offs, the double hellebores.