The Orchid Thief Shawlette  pattern stole my heart from the moment Ysolda Teague proposed it for my book, Brave New Knits. Eventually, I knew, I would have to make one of my own.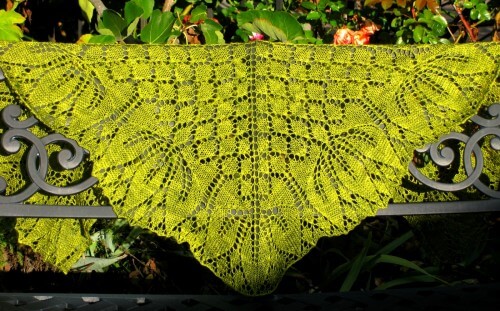 There were exactly two skeins of Sundara Yarn's (sadly discontinued) Silk Sport in my stash, with 225 yards in each – just enough to complete the project. The Basil Over Buttercup colorway is a glowing, vibrant green so rich it's almost iridescent. I've seen some gorgeous orchids that are close to this shade of green, so although it may not be the first color one thinks of when contemplating orchids, it definitely worked for me.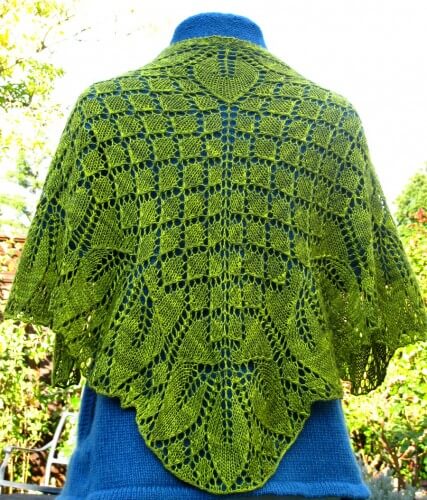 I'm glad I didn't attempt this project sooner, because the transition from Chart #3 to #4 would definitely have stumped me without Ysolda's corrections. But now it works – and so beautifully! Thankfully, both friends and Ravelers with more courage than I were kind enough to post their experiences to help the rest of us overcome our trepidation.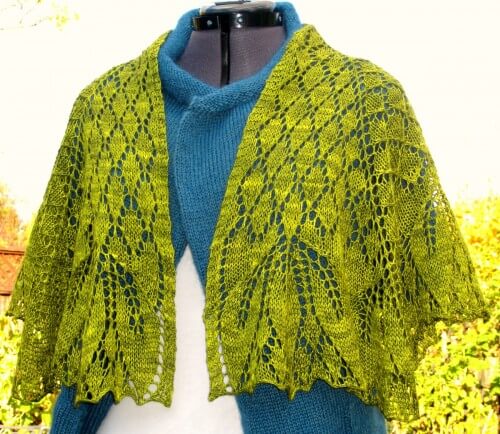 Given how quickly the project went (I'm not an especially fast knitter, so less than two weeks from start to finish is pretty speedy for me) I think I'll have to make another.