What Knitting Do You Pack for Vacations?
Aside from an extra bathing suit, flip flops, and a couple of outfits, there wasn't much I needed for my family vacation in Mexico besides yarn and needles. Sure, I brought a book (Kate Morton's The Forgotten Garden, which I loved) , but mostly I knew I'd be knitting. Wouldn't you?
The Best-Laid Plans
I planned to concentrate on the "Knitting While Reading" project mentioned in earlier posts. But on vacation, plans are subject to change, right? Instead, I worked on a new rectangular stole design that I'm calling "Corazon" for its vibrant shade of cherry red (and because I made such great progress on it while in Mexico!). The yarn is Madeline Tosh Sock, and the color is Scarlet (boy, is it ever!).
While Corazon is technically a lace stole, its design is intentionally more solid and less open lace. Although it will have a pretty lace edging, as you work toward the center of the stole, the solid Stockinette ruched sections are spaced closer together for extra warmth around the neck. This will be a warm stole, the kind you'll want to wrap yourself in when the wind is really howling.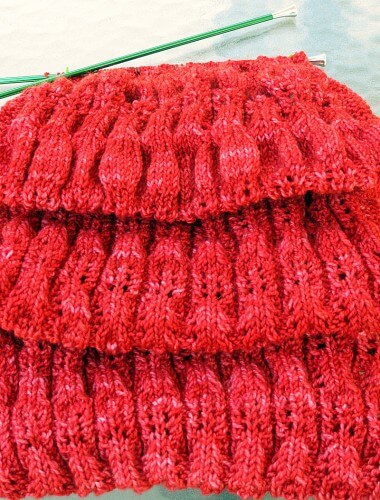 I got nearly half way through while my family was doing things like this: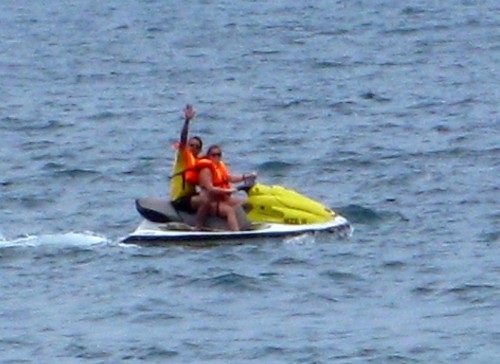 They had fun and so did I!