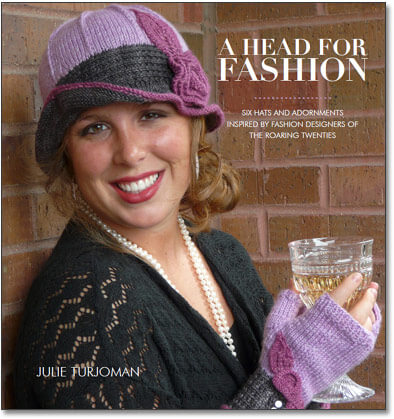 A HEAD FOR FASHION
* * * * * * * * * * * * *
Six Hats and Adornments Inspired by Fashion Designers of the Roaring Twenties
* * * * * * * * * * * * *
Inspired by influential women fashion designers of the 1920s, this collection of five hats and one pair of fingerless mitts channels wearable vintage style for the modern knitter. Vivid textures, color work, and unique embellishments make the projects perfect for gift-giving, stash-busting, or simply for celebrating your inner flapper.
A HEAD FOR FASHION is available for sale in electronic format only.
See the Book page for photographs of the designs from this book. Individual patterns from this collection may also be purchased in the Hats & Mitts section of my Shop.